The three largest qualifying indies have called on culture secretary John Whittingdale to leave the terms of trade alone, with the boss of Zodiak UK branding Ofcom's identification of potential concerns "as soft as it gets".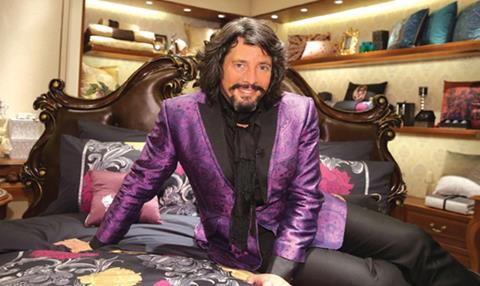 The regulator published its production sector review on 23 December and one option for regulation reform suggested by Ofcom is a size cap to ensure large firms that are not broadcaster-owned cease to qualify for the terms.
But Ofcom acknowledged that there would be drawbacks to the idea, and Zodiak's Rod Henwood said the case had not been made. "The redefinition would affect five companies, and if the secretary of state thinks it's worth the bother to attack those companies when the regulator gave a clean bill of health, it would obviously have a negative outcome," he said.
Ofcom added that broadcasters continue to retain the balance of bargaining power in negotiations with producers of all sizes – a point that resonated with Tinopolis Group executive chairman Ron Jones.
"The real issue for me is the extent to which broadcasters, who themselves are put in a privileged position by legislation and regulation, should be able to impose their will and rights ownership on production companies of whatever ilk. "The idea that life should be made easier for them strikes me as slightly disingenuous," he said.
Henwood added: "In this market, the buyer has the power, not the seller. Any notion that the size of producer dictates power in the market is misplaced. "The proof of the pudding is that the moment that All3Media and Shine Group became non-qualifying indies, they got worse terms from Channel 4 and ITV."
Fremantle said: "We welcome the findings of the Ofcom review. Like our fellow Pact members, we believe the terms of trade provide a framework for the indie sector, which have allowed it to grow into a £3bn industry. It is vital we safeguard this."
Ofcom implied that these three companies, alongside Avalon Entertainment and C4 horseracing producer IMG, could be impacted by a size cap because their revenues exceed £50m.
Pact chief executive John McVay said the PSBs pushing for change should now "put up or shut up". He added: "The broadcasters lobbying for change should reflect that despite all their moaning, they haven't provided the evidence to persuade Ofcom that the existing system doesn't work."
Whittingdale will now assess Ofcom's review before reaching a decision on regulation of the sector.
Jones warned: "You would think, having looked at it in so much detail just a few months previously, that Ofcom would either conclude that things have changed or that things should stay as they are. It suggests a bit of politicking in the background."
McVay added: "As soon as the review was announced, Pact went into full lobby mode and we'll continue that until we secure an outcome that reflects the world's most successful indie sector."
There is also concern that the market will be subject to further assessments after Ofcom recommended it would be "important to keep this sector under review".
McVay said: "The market needs a bit of comfort and security so it can get on with making great programmes and building successful British businesses."
He added: "I wouldn't say the review was a victory for the indie sector, but it is a vindication that the public purposes of the regulation still hold true in a world of indie consolidation and foreign owners."