Indonesian broadcaster will broadcast its Premier League show from Input Media's West London studio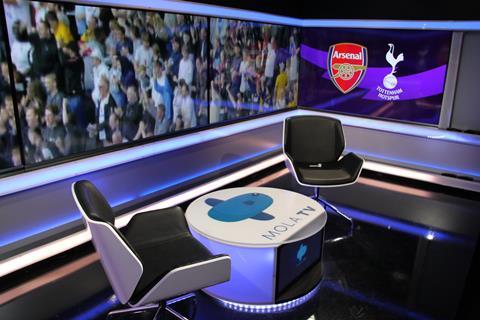 Input Media is producing a new studio-based Premier League football show for Indonesian broadcaster Mola TV. It is looking after the broadcaster's studio wrap-around show, which goes out during a selection of live games throughout the Premier League season.
Input Media is providing the studio (pictured above), gallery and staff to produce the coverage, for matches on both Saturdays and Sundays, including consecutive games back-to-back.
A recently installed video wall makes it possible for the live feed from a beauty camera at different grounds to be displayed behind the studio guests.
Input Media managing director Neil Oughton, said: "Our investment in a new studio has helped us win this business and all of us at Input Media will do all we can to help support Mola TV with its football strategy."