China is only country where basketball is the most popular sport, while India has the highest interest in sport of all countries, according to new research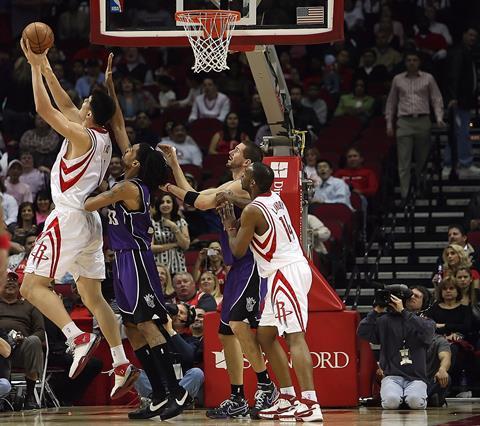 International leagues outperform domestic competitions in two of the world's largest markets, China and India, according to Ampere Analysis research.
Although major international leagues have already targeted these countries, Ampere said both China and India have unique traits in their sports preferences and audiences which still present significant opportunities for savvy rights owners and media players.
The two markets have just been added to Ampere's consumer research service, which covers 41,000 internet users in 20 markets.
Indian respondents showed the highest relative interest in sport of any of the 20 markets surveyed in the research. More than half (53%) of Indian respondents said they enjoy watching sport, compared to an average of 41% across all markets.
Chinese respondents are at the other end of the spectrum with only 32% indicating that they like to watch sport.
Soccer is the most popular sport for the vast majority of survey respondents.
China is the only country where basketball is the most popular sport, followed by soccer and the Olympics.
NBA ranks as the favourite sports competition in China, followed by the English Premier League (EPL). China's domestic leagues such as CSL (Chinese FA Super League) and CBA (Chinese Basketball Association) do not appear in the top 10 competitions by interest level, and the number of sports fans prepared to pay to watch them is lower than for overseas leagues. China is the only country where table tennis is among the top sports.
Chinese sports fans are younger than the national average - 65% are 44 years' old or younger. While 33% of Chinese sports fans are willing to pay to watch the NBA, only 7% are willing to pay to watch the domestic basketball league. It's the same trend for the Chinese soccer league - only 8% of sports fans are willing to pay to view.
Cricket dominates sports preferences in India, with 90% of Indian sports fans enjoy watching. Cricket is followed by tennis and badminton.
India's own leading cricket competition the IPL is outperformed by the international leagues though – the ICC Cricket World Cup and ICC World Twenty20.
While it may be ranked third, the IPL is one of the richest non-soccer leagues on the planet, with domestic and global TV rights acquired by Star India for USD$2.4bn for the 2018-22 season (or USD$480m per season). IPL fans not only take more services from Star's premium channel, Star Sports Select than the national average, but also over-index for other media content services including Netflix and Amazon.
Demographically speaking, Indian sports fans are slightly older than the national average and have a higher income, making them an attractive market for sports rights owners and media players alike.
Alexios Dimitropoulos, senior analyst at Ampere Analysis said: "Many of the globe's largest sports leagues have already targeted these countries, but there is certainly more consumer appetite for competitions, and a willingness to pay to watch them. In China the NBA and the EPL already boast two of the country's largest TV rights contracts, and that's why both competitions tour China and play league and friendly matches locally. However, with such strongly preferred sports in each market, international leagues entering these two markets for the first time outside of the traditional favourites will need to work hard to develop a following."