International kids' TV channels
The streaming giants often gobble up the headlines when it comes to children's television, but Cartoon Network is fighting to keep pay-TV relevant with a slate of new original shows.
Ratings at the big three children's US cable networks (Cartoon Network, Disney Channel and Nickelodeon) remain on a downward trend but, internationally, those brands are in more territories than ever.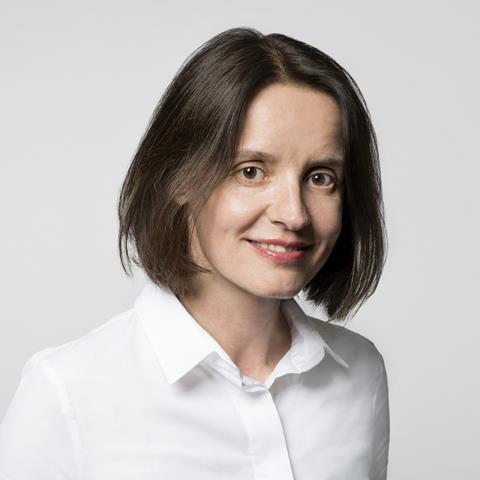 For Cecilia Persson, vice-president of content strategy for Turner kids EMEA and head of international acquisitions and co-productions, changing habits among young viewers means opportunities for "new executions" of core Cartoon Network brands such as Ben 10.
"We're finding that linear and long formats are not the be all and end all for audiences any more," she tells Broadcast. "Kids are connecting with content all over the place. There are lots of different executions for us – from gaming to long-form."
An example of this was a Ben 10-themed studio gameshow produced in Spain last year. The companion series, created as "a very specific need to drive towards Ben 10's content calendar", was produced in eight languages, including English and German, for 14 Cartoon Network channels.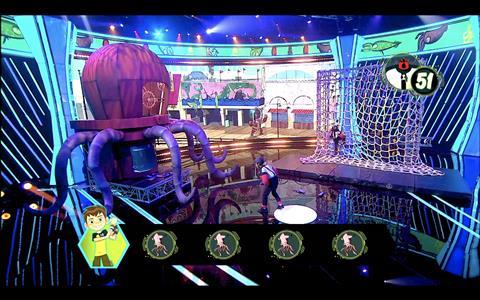 "It was based on a dedicated, well-structured strategy," says Persson.
The wider context is that Turner, parent of Cartoon Network and its animation-only sister network Boomerang, is now part of Warner Media, the umbrella brand telecoms giant AT&T launched after acquiring Time Warner for $85bn (£65bn) in June.
While Warner Media chief exec John Stankey wants HBO to supercharge its production pipeline, there have been few public proclamations about the Warner Bros studio or the Turner kids' and entertainment channels.
Persson says the children's channels will remain focused on complementing US content with local productions and co-productions from further afield. Several new shows headed for both the flagship US channel and its international counterparts have originated from Cartoon Network Europe's London base.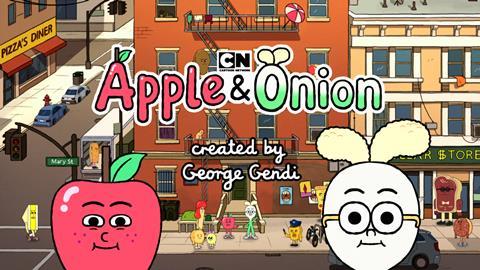 These include Apple & Onion, which comes from The Amazing World Of Gumball storyboard artist George Gendi. He first pitched the series, about a pair of friends (voiced by Gendi and Richard Ayoade) in a world of anthropomorphic food, at the UK office before taking it to the US and landing a pilot greenlight.
Elliott From Earth, meanwhile, hails from the Gumball team and will be produced in the UK. The 20 x 11-minute animated sci-fi show follows a human boy who lives on a spaceship with aliens from all over the universe.
Persson estimates the breakdown of acquisitions to originals is roughly 25-75 in favour of originations. "It's all about how we best complement what we are getting from the studio in Burbank [US]," she adds.
"We have global channels and buy for them on an international and global basis. I cover the international piece and work closely with the US when we buy globally."
Turner is also active in co-productions and has worked closely with France's Cyber Group Studios on shows such as the 78 x 7-minute Taffy for Boomerang, which it is launching at Mipcom.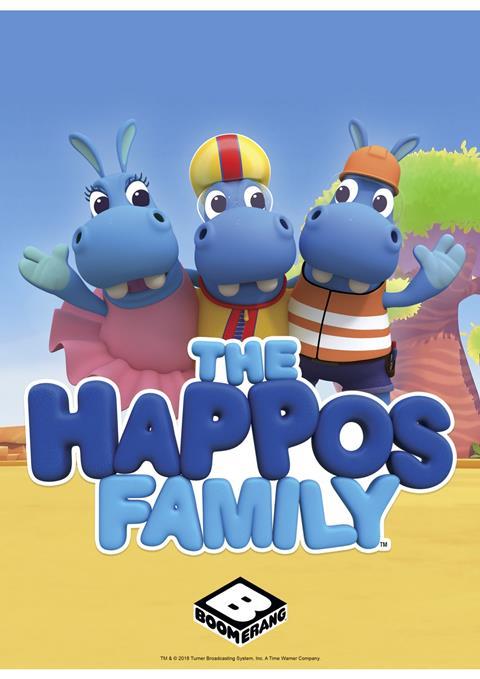 The slapstick 2D series, which follows a racoon posing as a cat who causes problems for a billionaire old lady's pet dog, sits alongside studio fare such as Tom & Jerry, Scooby-Doo, Mr Bean: The Animated Series and Grizzy And The Lemmings on the Boomerang slate.
Turner is being selective about what goes into development. "I work very closely with third-party producers and partners," says Persson.
"It is based largely on the individual strategy for the channels. "Our international and US arms are very close. My colleagues and I are present at the main markets and take meetings there. We know there are more sources from which content can be produced and more opportunities for partnerships these days. To get to content off the ground, you have to partner more."
In terms of rights, Persson is keen on taking as much as she can, with Cartoon Network in nearly 200 territories and Boomerang in 125.
But she is willing to be flexible on the IP. "We are looking for pitches from the same area as Taffy and at lots of pre-buys," she says.
"It's important we get the right partners. Our level of rights depends on our level of investment in a brand, and we do not like to shut doors on more meaningful relationships with IP. We can start with development funding as a kick-off position and see how it goes."