An already challenging year for the cable network is set to get tougher still once its biggest hit ends, writes Broadcast Intelligence's Hannah Bowler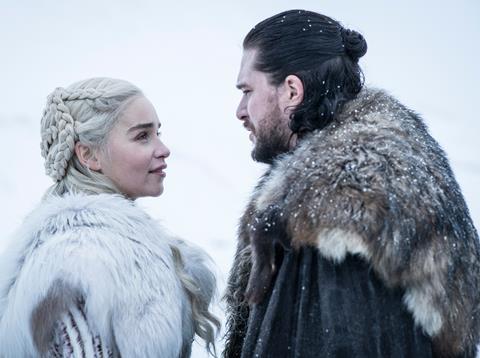 It's the beginning of the end for Game of Thrones. This year marks the climax of TV's biggest blockbuster drama, a juggernaut brand that is worth an estimated $1bn.
On average, HBO's drama brings in an astonishing 32.8 million American viewers per episode. Compare that to other American cable shows like The Walking Dead – highest-rated domestic audience: 17.3 million - and the finale of Breaking Bad, which hit 'a mere' 10.3 million in 2013, and you get some impression of the scale of GoT's achievement.
The premium cable network is already primed to undertake its most challenging year yet as it adapts to new owners AT&T and gets absorbed into the Warner Media Entertainment's new grouping.
Already this year, HBO has said goodbye to chief executive Richard Plepler, a 27-year old veteran of the network, and other long-term execs like Kary Antholis president of HBO miniseries and Cinemax programming.
HBO has been under increasing pressure from parent company AT&T to rise as a true rival to Netflix, which has meant radically overhauling their traditional development and commissioning strategies.
Commissioning Index
For more information about the commissioning strategies of HBO and Netflix, please visit Broadcast's Commissioning Index
GoT has maintained to the end a carefully-controlled weekly release pattern at odds with the Netflix binge. HBO is now being expected to release a new piece of meaningful content each month, tightening up its generally long development process. This year, it releases its biggest scripted slate to date: 150 hours this year, up 50% on last year.
So, what can we expect from a post-GoT HBO?
One thing for sure is that its success won't be replicated like-for-like with any one show. Indeed, it's a wonder if any show will ever come in to match the international significance of the show, so it's impractical to programme for a replacement.
Looking back through Broadcast Intelligence's Programme Index some prestigious contenders emerge.
Last August, the network ordered its first comic book adaptation. Watchmen is considered to be one of the greatest graphic novels of all time, and at its core is about an abuse of power, so has the potential to cut through with fans who might feel the 2009 movie struggled to contain its multi-layered narrative.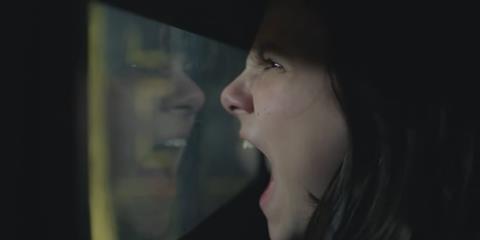 HBO/BBC co-production His Dark Materials is also airing in 2019. The series is based on the fantasy adventure novel of the same name by Phillip Pullman, which HBO is expecting to make a splash alongside next month's Sky/HBO drama miniseries Chernobyl.
In a completely different vain sits one of HBO's other biggest dramas, Big Little Lies. The show boasts an impressive cast of Nicole Kidman and Reese Witherspoon and in the upcoming second series Meryl Streep joins the A-list line-up. HBO dropped the much-anticipated series two teaser ahead of the GoT premiere, sending a strong signal of GoT successor intent. The series returns on 10 June, just after GoT breathes its last.
Spin-offs
When you own rights to the biggest TV show on earth, it's to be expected that you would milk it for all its worth. There are currently four GoT spin-offs in development and one prequel pilot ordered last June is expected to go into production this summer.
HBO management is quite rightly tackling these spin-offs with caution. "We want to be careful not to overdo it," president of programming Casey Bloys explained in February. He said the network decided not to air any spin-offs or pilots for at least a year after this last series culminates, so 2020 would be the earliest to expect any new iterations.
HBO has been clear that it doesn't want to be seen as 'the Game of Thrones network'. To develop, evolve, and quite frankly battle to survive, in the current landscape, it knows it needs to become something more meaningful than a one show-brand.
New Warner Media chairman Robert Greenblatt hasn't been particularly optimistic about HBO's chances at success for GoT spin-offs and to stay in the game, HBO will need more than just its existing IP to defend itself against threats from Netflix, Amazon and now Apple.
Diversifying its offering is key and we can expect to see more variation of titles and topics to appear in the Programme Index under the HBO banner throughout this year.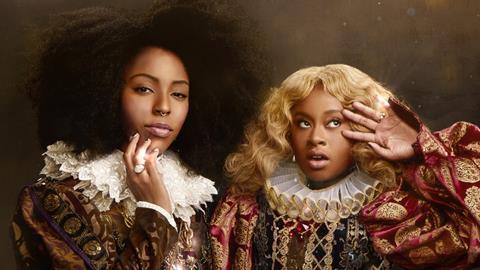 Programme Index
To see HBO's current development slate, click here