WFTV is branching out to promote women in technical fields, says Natalie Samson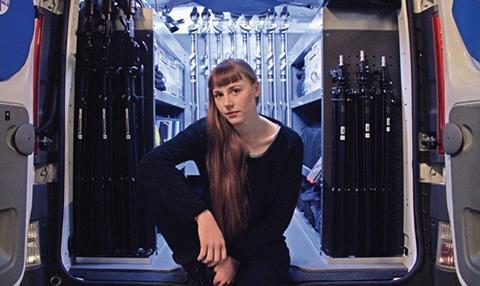 Although tech has traditionally been the most male-dominated part of the TV industry, an increasing number of women in technical roles are joining Women in Film and Television (WFTV). That is why this week we launched a Women in Tech Group to support, promote and shout about the women who work in the technical areas of our industry.
Having worked in live TV and as 3D producer on David Attenborough's The Penguin King feature documentary, the project is a particular passion for me. I want this new initiative to be a springboard for women in tech to network and keep ahead of the game on the latest technology.
Through the group, we aim to give women working in these areas the opportunity to meet each other, network, and find out about the latest kit and software. We'll also highlight the career achievements of successful women working in the tech fields. At the launch, we showcased women working in the camera, VFX and post-production areas of the industry.
Despite many years of marginalisation in technical areas, a new generation of women are becoming entrepreneurs and setting up their own businesses.
This week, we've been celebrating the success of Ilana Garrard. Not only is she one of a handful of female Steadicam operators in the UK, but she is also a founding member of Pod Hire, a company that offers a one-stop-shop crew van for the industry. That's quite an achievement for someone who left university only two years ago.
We will also be putting the spotlight on two amazing women who set up The Helicopter Girls, a company that hires and operates drones. This is a fairly new field, but we can all see the results on our screens and they're amazing.
Our organisation was set up by women to promote, support and celebrate the achievements of women in film and TV. Women are pushing into gaming, CGI and all sorts of technical areas. As ever, they're finding their own routes to success, and we want to celebrate them. We're open to women in every area of technology. Come and say hello.
Natalie Samson is WFTV's awards and events producer. For more details of how to join Women in Tech, contact admin@wftv.org.uk or phone 020 7287 1400