Continuing 3DD's Tale Of Two Sisters series – which has already looked at Anne Frank and Amelia Earhart and their lesser-known siblings – this one-off documentary attempts to get to the heart of arguably one of the most famous women of the 20th century: Jackie Kennedy Onassis.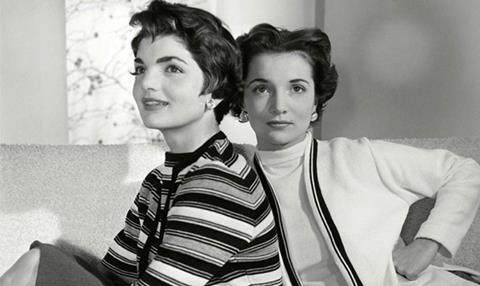 Jackie: Tale Of Two Sisters
Distributor 3DD
Producer 3DD
Length 1 x 60 minutes
Broadcaster Yesterday (UK)
Directed by Edward Cotterill (The Diary of Anne Frank, Raiders Of The Lost Art), with Dominic Saville (Hitler's Olympics, Murder Maps) and Patricia Hickey as executive producers, Jackie tells the story of JFK's wife "through the lens" of her sister Lee.
Of course, the former First Lady has been the subject of many dramas and documentaries – most recently the Natalie Portman film, also called Jackie, about the immediate aftermath of her husband's assassination – but 3DD believes it can offer something new.
"We knew that her story was a well-told tale but we also knew that telling the narrative of her sister Lee concurrently would give us a different reading of her life," says Saville.
"Lee Radziwill has a fascinating story in her own right but what people may not know is just how interconnected the two actually were. Learning about Lee allows us to see a side to Jackie that doesn't often get shown."
Radziwill, born nearly four years after her sister as Caroline Lee Bouvier, had her own complicated love life and career, but was seen as equalling Jackie in style.
Their upbringing – which included a bitter divorce and a sudden improvement in their fortunes after their mother's second marriage – forged a strong relationship between the two girls, but sibling rivalry was also a constant issue.
"The innovation with the documentary comes from the storytelling. Jackie is an icon who can seem almost otherworldly, but by making the sisterly relationship the key, we can tell a story that we can all relate to: the emotional complexities of family relationships," Saville explains.
The documentary will air in the US, Canada and Australia on Netflix, and deals are in place with TFI Histoire France and Société Radio Canada.