All3Media chief executive Jane Turton is to deliver a keynote examining the realities, challenges and opportunities of an ever-changing transatlantic and digital content market at Broadcast's Media Summit on 1 June.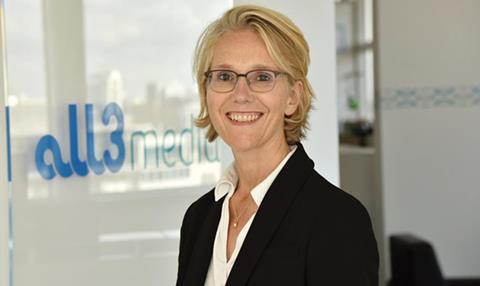 Turton, who was promoted to the top job at the super-indie in February, will discuss ways in which the indie sector can continue to foster a culture of creativity in a globalised marketplace.
She will speak at the Media Summit, the launch event for Broadcast's annual Creative Week, alongside UKTV's chief executive officer Darren Childs, A+E Networks' president of FYI Jana Bennett, Thinkfactory founder Leslie Greif and Sony TV International Production's chief creative officer Wayne Garvie.
They will be joined at the event by BBC3 controller Damian Kavanagh who will reveal the proposed content strategies for the channel as it prepares to move online.
Kavanagh will take part in a digital storytelling panel alongside Vice Media head of video Al Brown and Facebook Creative Shop director Rob Newlan to examine the new technology and multiplatform opportunities available to engage with audiences.
The Media Summit will be held on 1 June at BAFTA 195 Piccadilly, London, as part of Creative Week which will run from the 1– 3 June.
Also running within Creative Week is the Creative Summit and Global TV Summit.
For more information and to book tickets: www.creativeweek.co.uk