VFX firm Jellyfish Pictures has launched an animation unit that will open in Brixton next month.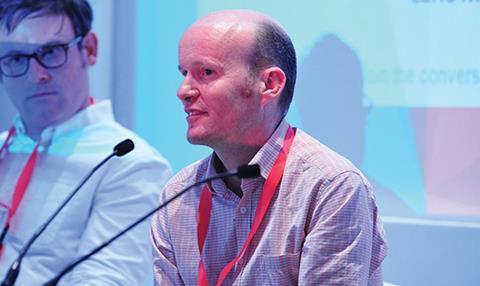 Speaking at the VFX Summit organised by Broadcast publisher MBI last week, Jellyfish chief executive Phil Dobree revealed the expansion plans and joined panellists in praising the impact of tax breaks on the animation and visual effects sectors.
He said: "Our new facility will create 60 new jobs that definitely would not be here if it wasn't for the animation tax credits."
Jellyfish Animation has already begun work on a children's show for an unnamed US broadcaster. The 52-part series will transfer from the company's central London office to Brixton when the facility opens in mid-July.
"We could have done the creative and conceptual work [for the US series] here, but without the UK tax breaks we would have had to do the heavy lifting in another country," said Dobree. "Creative Skillset's support also means we can get people out of college and up to speed without big overheads."
Jellyfish Animation's 4,000 sq ft base on Coldharbour Lane will be in addition to its Margaret Street premises, which houses 40 staff. The Bafta-winning firm is working with network provider Exponential-e and computer technology firm Nvidia on a system to allow work to be shared between sites and with people who work from home, along with cloud-based rendering tools.
"It's all about being able to work in an adaptable way, which makes it possible to work on these kinds of projects in the UK and compete with places like Canada and Asia," Dobree said. "It also means we can have a client-facing facility in central London along with another well-connected site [in Brixton]."
Also speaking at the event, which was supported by RealD, Milk chief executive Will Cohen heralded the animation tax breaks, saying they had revived the film and high-end TV VFX market, which "went off a cliff " two years ago.
He said: "We are seeing a lot more activity in television commissions and discussions about series leading into 2015, and movie work is apparently looking up as well."