£60m fund will boost animation firms in the UK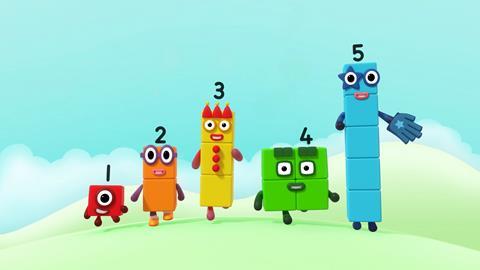 The UK's animation sector has reacted positively to the announcement by culture secretary Karen Bradley of a £60m contestable fund for Children's content, as covered by Broadcast yesterday.
Animation UK, which is part of the UK Screen Alliance and represents animation producers working in all genres, has been lobbying for the fund since 2015.
Its co-chair Oli Hyatt, who is also the founder of Blue Zoo Animation (its CBeebies production Numberblocks is pictured above), said the announcement is "great news for the animation industry."
He adds: "Original domestic TV animation has not just been at risk but in danger of permanent decline and this announcement will go some way to halting that".
Meanwhile, Animation UK's executive chair Kate O'Connor believes, "The new fund and Ofcom's new powers to set quotas for children's shows on public service broadcasters will make a significant difference to the content seen by UK audiences. We look forward to seeing the animation industry in the UK continue to go from strength to strength."