Indie One Tribe TV opens applications for 8 to 15 year-olds to feature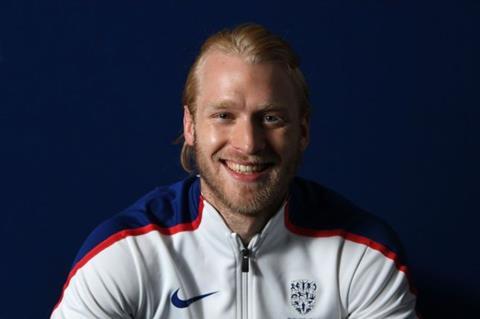 Paralympian Jonnie Peacock is to mentor and train four disabled children in a series for Channel 4.
Bath-based indie One Tribe TV is searching for children aged from 8 to 15 to take part in Jonnie's Blade Camp [working title], in which the 100m champion will put them through their paces over eight months.
Peacock will set each child a goal and meet their several times over the training period to offer mentoring, support and encouragement.
The series will feature children who regularly use a prosthetic leg and each of the participants will receive and keep their own running blade.
"Giving disabled youngsters the support and encouragement they need to stay active doesn't just help them physically - it can potentially provide them with a life-changing sense of confidence and self-worth," said Peacock.
"This isn't the search for the next Paralympic sprint champion. This project is about opening young people's eyes so they can release their potential and realise how much they can achieve, whether that's participating in structured sport or just running around and messing about in the playground with their friends."
The series will air in the lead-up to C4's coverage of next year's Paralympic Games.
C4 also announced today that it is bringing the 2019 World Chase Tag Championships, which take place this weekend in London's Bethnal Green, to the screen next month.
Sunset+Vine is producing highlights of the event, to be presented by Vick Hope.