10 startups chosen for accelerator programme and for potential use by LaLiga in the production and/or broadcast of its content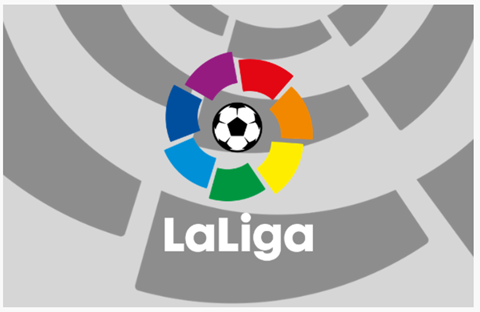 La Liga has picked the 10 companies that have made it through to the finals of its Startup Competition 2019. The content, which kicked off in March, is a partnership between La Liga and Microsoft's Global Sports Innovation Center (GSIC) to uncover disruptive startups in football, sports and entertainment.
The competition provides the finalists with mentoring sessions by La Liga executives to get to know the organisation better and familiarise themselves with the areas in which the pilot projects will be developed.
Following this, La Liga aims to implement successful projects into certain aspects of the production and broadcast of matches.
The 10 finalist companies are now attending an 'immersion week' with La Liga, to get involved in activities and working sessions with the heads of LaLiga and GSIC. From now until the end of the year, the companies will all join an acceleration programme with GSIC, receiving mentoring sessions, investor contacts, digital transformation certification and the possibility of accessing the 'Microsoft for Startups' programme.
La Liga received 279 applications from 55 countries. The 10 finalists are:
The company specialises in artificial intelligence (AI), 5G and video tech. "We think we can give value to the media of La Liga and its clubs and generate new content for the teams," said the company's marketing manager José Ramón Gulías.
Spalk offers multilingual commentary for matches, or just different styles of commentary. "We are a virtual commentary studio. We help sports leagues by having commentators sitting anywhere in the world commentating a live video," said Spalk co-founder and CEO Ben Reynolds.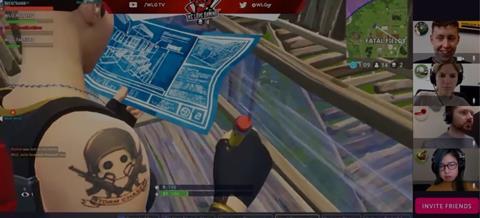 Sceenic (pictured above) has created software enabling a 'watch together' experience. Company founder Paul Bojarski said: "It's like Skyping or Facetiming with your friends while you watch sports together and you can't be together."
Tookens helps footballers offer something fresh and new on social media. Founder and CEO Francisco Arechaga said: "We've built a new social network based on blockchain. The added value of that is increasing engagement value and empowering football players and clubs to not post vanity on social media but create value and give that value to the fans."
FanWide brings supporters of clubs together to watch their team play if they live in or are travelling in other cities. The company's CEO and founder Symon Perriman said: "Sports is a global business with fans all around the world, and we're helping LaLiga connect with that."
Solos in a smart clothing company. MD and CEO George Monemvasitis said: "We're using our history and experience of the [clothing] tag to embed it in sports merchandise and attach it to the football shirt, and it becomes your ticket or wallet for the venue and you can get discounts at your favourite sponsored events."
Snaptivity uses robotic cameras to capture fans' emotions at a game. Co-founder Volha Paulovich said: "In a football match, it's a bit more difficult to take a picture because then you're distracted from the reason you're there in the first place. We developed the technology to make sure every attendee has content from the match."
The company's objective is to help clubs gain a better understanding of how close to an injury their players might be. Co-founder Ismael Fernández said: "We use a technology called thermography to prevent and monitor injuries. It's basically the same logic as using a thermometer to know if you have a fever or not."
Instituto de Biomecánica de Valencia
The institute's latest project is a low-cost, high-speed 3D body scanner that could be invaluable for sports clubs. The organisation's Rosa Porcar said: "With only two photos taken with the app, you obtain a 3D model of your body [in under a minute] with accuracy comparable to high-resolution scanners."
Jump provides advanced insights from sports viewing on mobile phones and tablets. Co-founder Jesús Herrero said: "We have an engagement and analytics platform to help companies in the entertainment industry to make the right decisions based on data."