Software allows fans to react and comment on OTT platform in real-time with friends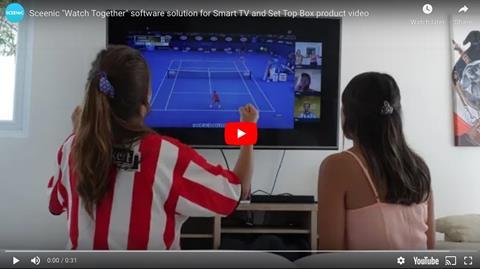 Spain's LaLiga has partnered with shared viewing software vendor Sceenic to run a pilot featuring its Watch Together software solution.
Sceenic's Watch Together software solution will be integrated into LaLiga's OTT platform for the pilot, allowing fans to stream games, and react and comment on the same platform in real-time with friends.
Minerva Santana, director of innovation & global development at LaLiga, said the pilot was about anticipating "new models of fan engagement and forms of audio-visual content consumption."
Jonathan Williams, COO at Sceenic, said: "Working with LaLiga is taking Sceenic to a whole new level. As the potential reaches a global scale, we are talking about billions of potential users for our technology."
Sceenic created the Watch Together software solution in 2013, with the aim of adding value to fan-engagement and keeping the conversation within their clients' platform.