Producers don't need to be fearful of shooting, post-producing and delivering Ultra High Definition programmes, according to Lambent Productions co-managing director Ollie Tait.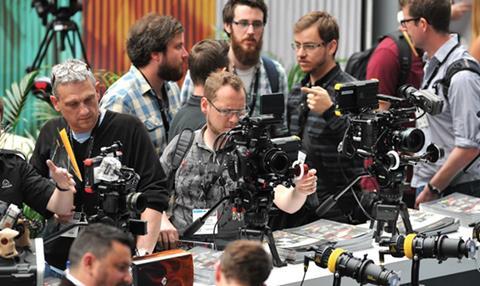 Tait recently delivered Secrets Of The Brain for UHD factual channel Insight, which required a return to some old programme-making principles.
"We pulled it off," Tait said during the DPP Presents: A Complete Guide to UHD Workflows panel discussion at last week's Media Production Show. "My message to other producers is that 4K is nothing to be scared of if you have done your homework and you have a good post-production team."
Tait warned that despite the prevalence of relatively inexpensive cameras, the cost of additional camera equipment and memory cards for acquiring content could soon mount up.
The 10 x 60-minute factual series, which was shot with a Sony FS7, used around 20 memory cards. "Each card costs about £200, so if your budget is not unlimited, which ours most certainly was not, you will have a finite number of cards. You therefore need to develop a system whereby you can rotate enough cards to not kill the budget," said Tait.
Planning process "That means you immediately look at your shooting ratio, which reminds me of the time I started directing, when people were obsessed with shooting ratios in a way they aren't now," he continued.
"It meant we had to be careful and plan how to shoot it, and how to get the cards back from location. That also had a knock-on effect on staffing because we needed people to move the cards back and forth and back them up."
To complete the project, Lambent worked with a Dutch post facility that was selected by Insight. "They knew how they wanted it to be delivered and how to work, which involved an HD proxy for us," said Tait.
Head of production innovation for ITV Studios Martyn Suker said working with UHD and 4K material "does put you back into the world of proxy workflows through the edit process, although they are HD now and not the low-res proxies of a few years back".
Tait said there was a "big jump" when they compared the HD proxies to the final 4K footage. "When we looked at it in post, we made quite a few changes in the online edit because some things didn't work in 4K that did in HD."
The Farm chief executive David Klafkowski added: "There are 4K proxies that are quite good but they are still a bit beefy. We are probably two years away from working with a decent 4K proxy."