Stephen Lambert, Alan Hayling and Leanne Klein will discuss shows changing broadcasters and indie / channel relations at the Broadcast Indie Summit next month.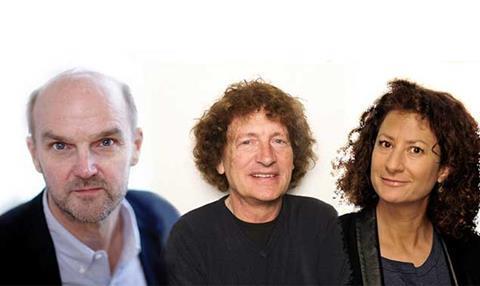 In the wake of Black Mirror, The Voice and The Great British Bake Off transferring to new homes, the Studio Lambert, Renegade and Wall to Wall bosses will discuss IP-ownership in a session called Whose Show Is It Anyway.
Today is the final opportunity to secure early bird tickets to the Indie Summit next month, which takes place at Bafta on Thursday 16 March. It also marks the publication of the annual Broadcast Indie Survey.
The summit will feature some of the production sector's biggest names discussing industry trends, challenges and opportunities.
Kim Shillinglaw, Andrew Newman, Tanya Shaw and Karl Warner will discuss Switching Sides, a session about swapping a commissioning or controller role to run an indie.
The Endemol Shine UK factual boss, Spelthorne Community Television founder, Shine TV managing director and Electric Sky founder will reveal how their experiences have shaped their indie strategy and their approach to broadcasters.
Another highlight will be BBC Studios director Mark Linsey taking to the stage to discuss how the production is being reshaped and revamped, and how it will relate to the wider production landscape.
For more information visit theindiesummit.co.uk, where producers can still secure the early bird rate of £199 (+VAT).