Soho Editors will host the first showing of the latest iteration of Apple's Final Cut Pro X at two half-day events in London and Berlin later this month.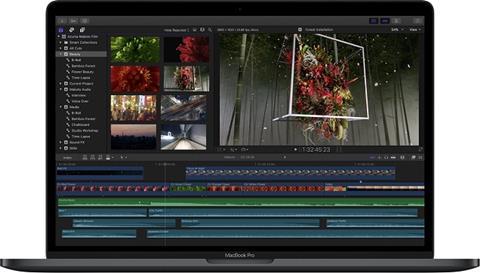 FCPXWorld will include a presentation from Apple and comprehensive demonstrations of version 10.3 of the editing software.
Speakers lined up to deliver case studies at the central London event include Trim Editing's Thomas Grove Carter, Hangman Studios founder James Tonkin and Soho Editors founding partner Rory Cantwell.
Soho Editors managing director Brian Cantwell said: "The style of the event will be delivered as a continuous presentation using the same media throughout the presentation, taking attendees on a journey of discovery and hopefully a little wonderment.
"It will provide a showcase for the power of Final Cut Pro X and in the process introduce complimentary partners whilst demonstrating a truly professional workflow from beginning to end."
Broadcast magazine is the media partner of the event, which will feature Final Cut Pro X partner manufacturers and suppliers who will be on hand to answer questions about colour grading, graphics and VFX, audio tools and mixing, client approval, backup and archive and delivery.
They include headline sponsor Jigsaw24, ShareStation from LumaForge, Coremelt, Softron, Frame.IO, FXFactory and Color Grading Central, Marquis Broadcast, Frame.io and FCP.co.
The free-to-attend event takes place on 15 November at the Institute of Engineering and Technology (IET) on Savoy Place, London.
Soho Editors will also host FCPXWorld in Berlin on 18 November.
For more information on the London and Berlin events visit FCPXWorld.tv