NAB 2016: ChyronHego has developed a 64-bit version of its Lyric graphics creation and playout system.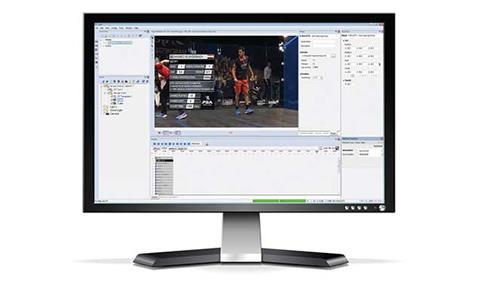 The new incarnation, called LyricX (pictured), includes a configurable keyboard/control surface with LCD keys and a new user interface.
ChyronHego chief executive Johan Apel said: "With the ability to drive the memory-intensive capabilities that are beginning to shape the broadcast operations of the future, such as high dynamic range and 4K resolution, LyricX gives our users more power and versatility than ever before."
LyricX also forms part of ChyronHego's Camio Universe, a software-based newsroom production system that is driven by Camio, the company's graphic asset management server. Version 4.2 of Camio will be released later this year.
At NAB, ChyronHego is showing LyricX working in tandem with the company's Channel Box Prime 64-bit channel branding system.
Also at the show, it has been revealed that NBC Olympics, the division of the NBC Sports Group that is responsible for coverage of Rio 2016, will be using ChyronHego's Lyric PRO running on the Mosaic XL platform for the creation and on-air playback of graphics.
Additionally the company revealed that Kanal 75, the media arm of ATG, the Swedish trotting and thoroughbred horse racing organisation, has purchased 17 ChyronHego systems that will be used to add tracking, analysis, and virtual graphics to its horse racing broadcasts.
SL1210