ITV Sport's coverage of the Rugby World Cup 2019 will be hosted and broadcast live from Maidstone Studios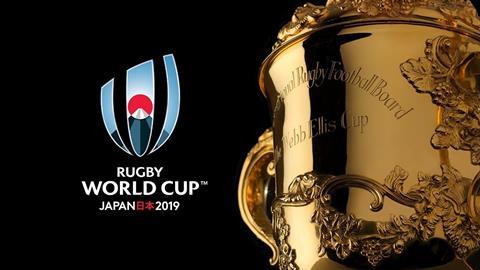 Maidstone Studios has revealed it will host all ITV Sport's live studio coverage of the Rugby World Cup Japan 2019.
Throughout the tournament, which kicks off on Friday 20 September and runs for six weeks, Maidstone Studios will broadcast the content live across the globe via its sister company Custodian Data Centres.
Maidstone Studios is best known for hosting shows such as Later Live with Jools Holland, Catchphrase and Take Me Out, but has, most recently, been attracting a broader range of clients outside of LE through its abilities to live stream worldwide.
The inaugural Fifa eNations Cup used Maidstone for two days in April during which it live streamed a host of eSports content for Sky on Twitch, Facebook and YouTube.
Chairman Geoff Miles said: "We're thrilled to welcome ITV Sport to Maidstone Studios and look forward to facilitating the output of the 2019 Rugby World Cup. After this year's eNations Cup live, Maidstone is becoming the place to go for live broadcasting events with clients benefiting from the mass potential our global outreach affords"
Maidstone Studios has two studio spaces –12,000 sq ft and 6,000 sq ft – as well as a 12-seater cinema and bar areas. The studio has dedicated fibre connections with connections to the BT Tower.