Sharing best practices can diffuse pressure and repair reputations
The time is ripe for the industry to rethink how it looks after the members of the public it thrusts into the spotlight. Not because it is failing – there is so much good work going on – but because the challenges have never been more acute, and because a joined-up approach would boost the reputation of the whole industry.
Only this week, a University of Nottingham study suggested reality formats are glamourising smoking and drinking, and members of the DCMS Committee will likely be lining up to criticise ITV and the wider sector next week. Yet I'm impressed by the way TV takes its responsibilities seriously.
I recently spoke to a PR who is still in touch with contestants from a competition format years after they appeared on screen, and the Litchfield review that ITV ordered late last year has made sound recommendations that should be invaluable to the Love Islanders when they (attempt to) return to their normal lives.
"The gap between those formats that put contributors at most and least risk has never felt wider"
A horses-for-courses strategy is the best approach, because the post-show pressure on those contestants will be incredibly intense.
The gap between the formats that put contributors at most and least risk has never felt wider: no one thinks Tenable contestants require a psych test, but those heading to Mallorca definitely require extensive assessment and support.
There are potential pitfalls to be avoided. It would be counterproductive if new regulations designed to safeguard vulnerable people mean those with mental health issues are not represented on screen, or that docs about alcoholism or drug addiction become harder to make.
But Ofcom has proved itself a level-headed regulator and a measured approach by an industry working together should head off this prospect without undue fuss.
At the Media Production Show last week (organised by Broadcast publisher Media Business Insight), three exec producers – Jackie Waldock (Hospital), Tom Williams (Hunted) and Teresa Watkins (The Secret Life Of 4 Year Olds) – talked about the pressures inherent in their productions.
Watkins gave an honest assessment of how the industry's approach has evolved over the past 15 years. She said there used to be a sense that contributors were tied in once they'd signed a consent form, and that "if push came to shove, we'd have that form".
Things are different now, with Watkins flagging the idea of "ongoing consent" that continues over the course of a programme and a nuanced and sophisticated approach to contributor relationships.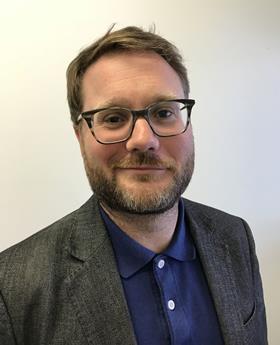 All three also discussed the 'talk of doom', where they articulate clearly to contributors a worst-case scenario based on their appearance, and highlighted how much care is now commonplace with contributors.
Hearing the trio share their thoughts was impressive and is precisely the kind of building block that can ensure the industry gets out in front of the duty-of-care challenge.
Chris Curtis is the editor in chief of Broadcast