Film & Television Charity launches survey into mental health, with freelancers a particular focus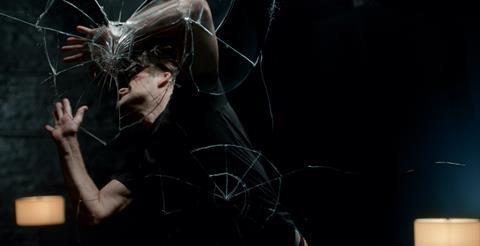 The Film & Television Charity has launched what it states is the "largest and most focused" review of mental health and wellbeing in the sector.
Prompted by its reception of more than 2,000 calls to its recently-launched Support Line, which offers advice and support on issues such as debt, depression and harassment, the charity today invited submissions to an anonymous online survey.
The charity is seeking to piece together a picture of mental health in the sector that will subsequently be presented in a report this autumn, entitled The Looking Glass.
It wants the study to become a catalyst for an industry-wide programme of practical and scalable interventions by demonstrating how the prevalence of mental health problems within TV and film compares with the general population and with other UK industries.
It will also examine how the specific characteristics of the industry could be adversely affecting workers' wellbeing and determine any perceived barriers to effectively managing the mental health and wellbeing of those working in the industry.
BFI chief executive Amanda Nevill, Vue International chief executive Tim Richards and Aardman co-founder David Sproxton are to sit on an industry taskforce to steer the review.
The charity has also set up an employer forum to develop an understanding of shared challenges throughout the industry and help challenge the work.
This will draw on the views of HR and diversity leads as well as mental health champions and professionals at the BBC, STV, Channel 4 and Endemol Shine Group among others.
Film & Television Charity chief executive Alex Pumfrey said that the support line and this subsequent review were inspired by the suicide of a well-loved colleague from the film industry in 2017.
"Before he died, he wrote of how lonely he found his job and that he had not felt supported by his own industry," Pumfrey said.
"Since then, the stories of stress and strain that we hear every day through our support line continue to shine a light on the uncomfortable truth when it comes to the wellbeing of those working in this sector."
Pumfrey said the ambition was for the charity to be an 'honest broker' in creating a step change for the industry, particularly for freelancers who might feel shut out from companies' dialogues around mental health.
"It's time to establish a robust evidence base and piece together a true reflection of what's really going on inside our sector, and the first step is our industry-wide survey.
"We are calling on everyone who works in film, TV and cinema to take part and share their experiences so we can get a true picture of the wellbeing of the industry and use this insight to create real change."
Have your say by completing The Looking Glass survey here
Acclaimed music director Tim Pope, best known for his work with The Cure, has created a campaign video for the charity.
"Working in the film industry, you're always aware of the highs and the lows," said Pope.
"The cost to our lives can hit us financially, emotionally and mentally. The film we have created hopes to highlight and dramatise this, bringing to life the struggle that people encounter when trying to 'break' into the industry and posing the question – but at what personal cost?"