Sponsored content
Find out more
Integrating a brand into your TV series can offset production costs and put more money on screen – and the process isn't as arduous as you might think
There are a lot of myths about brand integration in TV. A popular one is that it is the same as product placement (it's not). Another is that advertisers set out to compromise your story (they don't).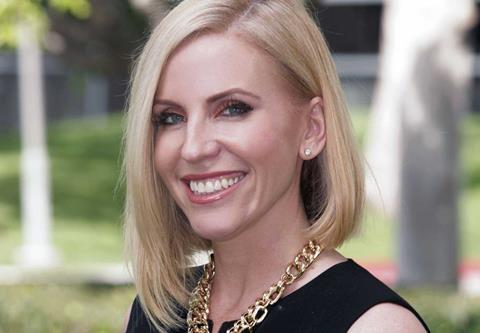 A third is that brands will underwrite the cost of your TV series (they won't). The truth is that integrating a brand into your TV series can offset production costs and is a very straightforward process. Unlike product placement, in which a cereal box, can of fizzy drink or luxury car is visible on screen, brand integration involves a product becoming central to a programme's storyline.
This could be a drama set in a pizza restaurant chain, for example, or a sitcom character choosing a particular brand of video game console. With the rise of content globalisation (aided by the growth in SVoD platforms on OTT), advertisers are keen on brand integration. Importantly, they are also keen to make it work.
"Brands understand that a good story is entertaining and will connect with audiences," says Caressa Douglas, senior vice president, content and branded integration at Branded Entertainment Network (BEN).
"They also understand that if they're integrating their brand well, the audience will connect with their brand in an organic and emotional way. Brands are not out to commercialise content when they participate with entertainment properties. They still have commercials to do that."
Douglas and her team at BEN have executed successful brand integrations for General Motors, Heineken, Dunkin Brands, Microsoft/ Xbox, Honda, Hyundai, and Dyson. While the benefit for the brand is clear, the upside for the producer is the ability to empower their story and budget.
"Brands are putting in six-digit offers for drama," Douglas reveals.
"That could deliver song rights, an additional day of shooting or aerial footage. Brand dollars help increase the ability to deliver really high-quality content. We're adding to those budgets so that producers can tell a better story."
Douglas' advice to producers who want a piece of the brand integration action is straightforward: listen, be genuine and do your homework.
"Look at a script and find the opportunities that make sense for a brand," she suggests. "Ask, what brands do you like? What brands have you seen participating elsewhere? Then find a partner who can negotiate on your behalf. And when you come to the table, be honest about what you're trying to do. If it's not going to work for either party, just be real and say: 'Thanks, but no thanks.' Brands are not forcing creatives to do something with them."
"We like to work with producers and broadcasters from the point that a project is being greenlit. We understand the decision-making process and can help them navigate past any obstacles."

Caressa Douglas, Branded Entertainment Network
But what of the suggestion that a commercial brand's involvement will compromise a story or the project's artistic integrity?
"There is so much content out there, and so many interested brands, that there is something for everyone – so no one should have to compromise," she asserts. "If a content creator is compromising, it will only hurt their project and therefore the brand. If a brand is too forceful, there is a disruptive moment for the audience, and that bodes badly for the brand."
Producers concerned that having a commercial partner will increase their workload can rest easy too, says Douglas. While some brands, especially automotive ones, are mindful of safety regulations and other relevant guidelines, and can therefore take longer to make decisions, risk-taking brands move quickly.
Technology firms, in particular, are happy to 'shoot from the hip'. The important thing is to start the integration process early and work with a reputable partner.
"We like to work with producers and broadcasters, or whoever has the IP, from the point that a project is being greenlit," says Douglas.
"This gives us enough time to ensure that everything goes smoothly, especially if we are working with a brand that is not familiar with entertainment marketing. We understand the decision-making process and can help producers to navigate past any obstacles."
Caressa Douglas will chair Moving Stories Forward Through Successful Brand Partnerships at the Edinburgh International Television Festival on Thursday 24 August at 2:35pm in The Tinto, Level 0