Doctor Who and Sherlock visual effects house Milk is considering drawing up global expansion plans after receiving an initial investment of £2m from the Business Growth Fund (BGF).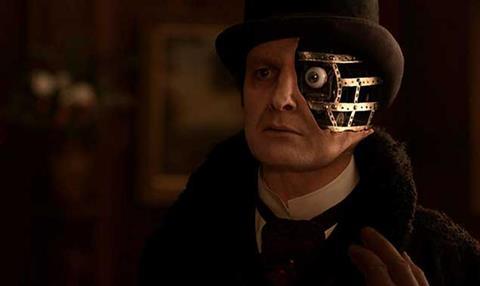 This first tranche of cash from the BGF will be spent on upgrades and expansion in London, but there is scope for further capital should Milk decide to set up shop in the US, Canada, China or elsewhere.
Founder and chief executive Will Cohen told Broadcast: "VFX is a global business and our plan is to compete globally. It's too early to say when or where, though, as it is still being evaluated."
Following a 12-month negotiation, the BGF has taken a minority stake in Milk and a seat on its board. It will also help the firm make "strategic" connections. The size of the stake has not been revealed.
Under its initial expansion plans, Milk's London headquarters will grow from 5,300sq ft to 10,600sq ft and several new capabilities will be added, including 4K screening rooms, VR booths and improved rendering.
At the same time, the company is looking to recruit additional senior staff, particularly VFX and CG supervisors and executive producers, a move that could increase its headcount to more than 200 by the autumn.
By opening a facility in an overseas territory, that figure could double, Cohen said. "When we set up the company four years ago, the mission statement was to create exceptional work with passionate people. That hasn't changed. But this investment allows us to develop the business in the way we want to."
As part of the deal, Milk has appointed former Pinewood Studios chief executive Ivan Dunleavy as non-executive chairman. Having been introduced to the firm by the BGF, Dunleavy will also mentor and advise Milk. "His appointment gives me confidence in our business plan," said Cohen.
The BGF, an independent company backed by five banks, provides growth capital to small- and medium-sized companies with revenues of between £5m and £100m. It currently has a purse of £2.5bn.
Milk has also worked on Jonathan Strange & Mr Norrell, Thunderbirds Are Go, The Last Dragonslayer and various feature films. The company employs 150 people across its studios in London and Cardiff.