Doctor Who visual effects house Milk has received a £2m cash injection from the BGF (Business Growth Fund) and appointed former Pinewood chief executive Ivan Dunleavy as non-executive chairman.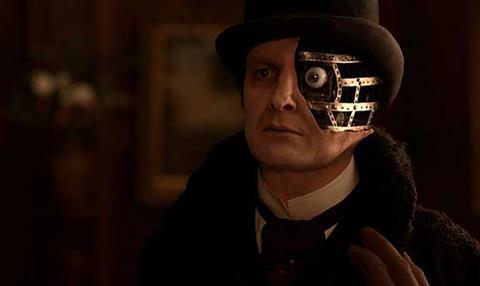 The company said the money will be used to "accelerate" an "ambitious growth plan" that will include an expansion of its studios, investment in new kit and R&D and the recruitment of additional members of staff.
At the same time Ivan Dunleavy will join Milk VFX as non-executive chairman, having been introduced to the company by BFG. Dunleavy left his role as chief executive of Pinewood Studios in April.
Milk chief executive Will Cohen, said: "Our new partnership with BGF and the appointment of Ivan Dunleavy as chairman will help us to deliver the most challenging and creative visual effects work for the global feature film, high end television and emerging digital content markets."
In addition to Doctor Who, Milk has also worked on Jonathan Strange & Mr Norrell, Sherlock, Thunderbirds Are Go, The Last Dragonslayer and various feature films.
The company employs 150 people across its studios in London and Cardiff.
BGF provides growth capital to small and mid-sized, privately-owned or listed businesses, with revenues of between £5m and £100m. Working with a purse of £2.5bn, its investments are typically in the form of equity in return for a minority equity stake.
Gavin Petken, regional director at BGF, added: "Will and the team have scaled the business well, and we are excited to see our investment help accelerate their growth even further."