Saskia Schuster made me learn how to enjoy the writing skills I possess, says Meryl O'Rourke

Mentoring is wonderful, yet strange. The strangest part for me, as a TV comedy writer, was to be sat in an office, with another human, while fully dressed. I've spent my working life staring at screens in my pyjamas – lockdown feels familiar to me, except for the new urgency of getting my kids through KS3 Geography.
The amount of daily contact I have with colleagues amounts to a text saying, "Boris jokes by Tuesday, thanks", so just sitting in the ITV offices, opposite any human being, was valuable in itself.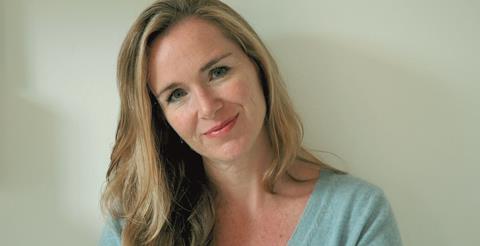 I was incredibly lucky that my designated human as part of the Women & Film TV mentor scheme was Saskia Schuster, a woman so fond of mentoring she runs her own scheme. She will soon head a new scripted department at Fulwell 73 and talks on so many panels that she is like a many-teated she-wolf for feral comedy writers.
Being a mentor means being totally present for a stranger, basically, so Saskia's dedication is impressive. She never forgot our meetings or dominated them and greeted my sobs with confidences about people who'd made her cry too.
I found getting used to mentoring roles difficult. I was told I was in charge, but here's a bloody commissioning editor for comedy. Feeling crippled by my own insignificance caused an early meltdown, which Saskia fixed simply by asking for an agenda (and suggesting weekly yoga – "Please, Meryl").
A list, I could do that. It doesn't feel presumptive, and yet puts you in charge of the meeting. This was the first radical change for me – I now approach every interview with a list of what I can offer and ask, increasing my confidence massively.
The power dynamic of the roles is explained thus: mentee asks for what they want, mentor facilitates how they choose. For example, I can say, "I want to work with Ron Howard", and Saskia can reply, "Apply to his new writers' scheme" or pick up a phone to say, "Ronnie baby! I've got a hot little scribbler here".
Really, as a mentee you can ask for anything, and asking someone important, plainly, for what you want is a lesson many of us could do with.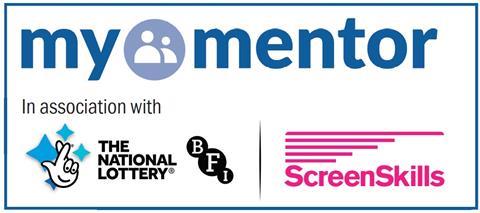 Some apply to the Women in Film & TV scheme for a career change or after a break. I had been writing TV gags for 11 years, won a sitcom award, yet felt utterly ignored – I'd hit a wall.
The sledgehammer to break down that wall wasn't handed to me by Saskia, but something I realised myself after she kept asking why my CV didn't make me as thrilled as it should: credits.
Writers often don't get credited if their jokes don't air, or if we write for a panel show guest. I'd work all night and nobody would know.
Because of Saskia's input, the email I sent to my writing clients asking for change was clear and concise and led to such a positive response that a documentary I wrote for that was about to air was retrieved and re-credited.
I was also lucky to find mutual admiration – ITV2, which was Saskia's main comedy output while working for the broadcaster, is the only channel my husband can relax to. Her enjoying my sitcom script led to relief akin to reading a pregnancy test.
This isn't essential for mentoring, but certainly ripped through another layer of potential bullshit. We were relaxed talking about each other's work and Saskia's opinion of whether I should go for this or that job would always be honest.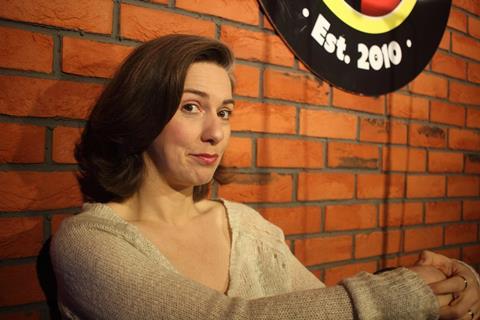 Which leads to how strange it still feels now the mentoring has ended. I see Saskia at her Comedy 50:50 seminars – feeling wholly like some creepy ex, trying to look professional as she gives her email to others.
I always knew it was going to end, but after years of bitterness, it's difficult to let go of the person who finally made me happy with my talent.
Meryl O'Rourke is a television comedy writer. Follow her on @merylorourke