NEP Visions holds first student open day NEP Visions held its first student open day this month.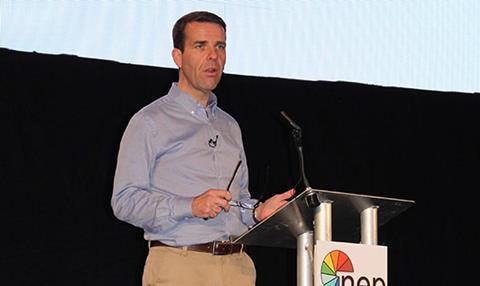 Students from Southampton Solent University, Ravensbourne, Leeds Beckett, Kingston College and Farnborough College of Technology attended the event, where they listened to speakers from the BBC, BT Sport, ITV Sport Production and Sky Sports (Sky Sports' Darren Long pictured).
NEP Visions also set up a five-a-side football match at its Bracknell HQ, where students operated pitch-side cameras, EVS machines and sound equipment.