Tech innovation enables full coverage of every court at Wimbledon for the first time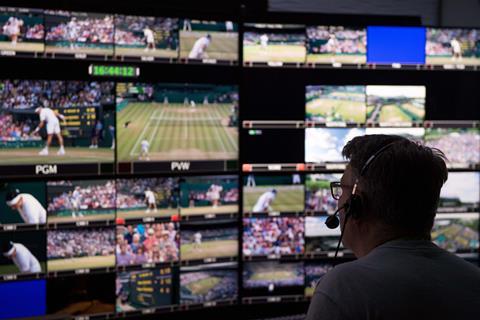 Unmanned robotic cameras will be used to cover the action on seven courts at Wimbledon this year, enabling television coverage to come from every Championship court for the first time.
NEP UK and Fletcher Group are working together to provide the technology, which is based on Fletcher's TRACE tracking system. TRACE tracks players using Light Detection and Ranging (LiDAR) sensors that pick up numerous points of fine detail on each player. This tracking data is then used to control the multiple remote camera heads.
"We have found an exciting and innovative solution to deliver robotic coverage of seven of our outside courts."
SimplyLive's ViBox system will be used for switching and replays, with a SAM IP router distributing the signals around the Broadcast Centre.
Paul Davies, head of broadcast and production at the All England Lawn Tennis & Croquet Club (AELTC) said: "This year's Championships will see a major step change with the in-house delivery of the host production under 'Wimbledon Broadcast Services'. Central to this was the commitment to deliver televised output of all 18 courts and, with the NEP/Fletcher remote camera system, we have found an exciting and innovative solution to deliver robotic coverage of seven of our outside courts."