Black Mirror creator and co-producer Annabel Jones on the 'pain in the arse' of producing Netflix's interactive Black Mirror
Charlie Brooker and Annabel Jones have revealed the gruelling complexity of creating Black Mirror's interactive episode - while grudgingly bracing themselves to go through it again.
At this week's press junket for the Netflix film, following its 28 December release, Brooker and Jones said they are open to more interactive stories if the idea fit the format.
"There have been ideas, but we would only tackle another one if we had a clear idea that interactive was the only way to do that," Brooker said.
He added that the interactive format is not something that is going to replace "sitting back and watching a film or reading a book".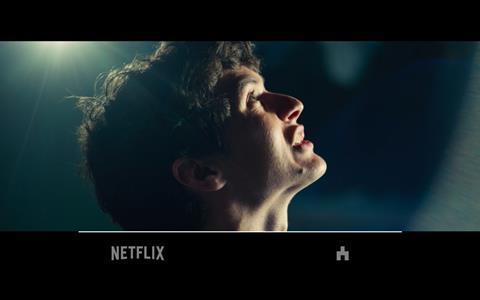 Mapping the story
Brooker, who created Black Mirror initially for Channel 4 and co-founded Endemol Shine UK indie House of Tomorrow with Jones, said the production of Bandersnatch was the equivalent of making four hour-long episodes.
The sci-fi story contains five and a half hours of footage divided into 250 segments with five possible endings.
The experience allows viewers to control 19-year-old game developer Stefan Butler, who is in the process of adapting a choose-your-own adventure book into a video game in 1980s London.
As the story progresses, Stefan becomes aware that he has lost his free will and that some force beyond his control is compelling him to make decisions.
Brooker and Jones were resistant to doing an interactive series when Netflix pitched them the idea in May 2017.
"They thought Black Mirror would be perfect to pioneer that storytelling," Jones said. "We both walked out [of the LA office] and said 'no way'. The worry was it would feel like a gimmick, like something you were forcing onto a story that it didn't need."
A few weeks after the meeting, Brooker "annoyingly" came up with an idea that could only be told through an interactive prism.
"We had that moment of joy that we had a great idea, and utter dread at the prospect of having to make it," Jones said. "To quote Colin Rickman [a character in the story]: if we could go back in time we probably wouldn't do it because it was so difficult."
The concept was the amalgamation of two separate ideas: a 1980s-set episode, and one modelled around retro computer games.
"The key point was: what if you did a story where we were controlling someone who was writing a choose your own adventure game, then they become aware they are being controlled, so we become a complicit character?" Brooker explained.
"What a pain in the arse."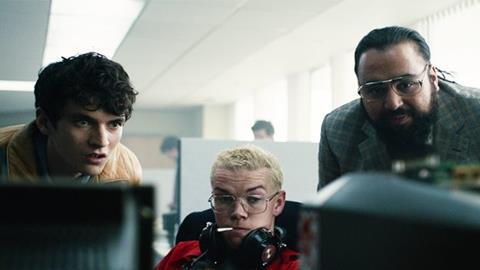 Unknown outcome
Neither the creators nor Netflix had any idea of the complexity that the project would demand.
Brooker's main challenge was to develop a piece of software that would allow him to connect the many converging narrative arcs in a non-linear storyline.
"We didn't know till the very end if it was going to deliver or if the platform would support it."
Annabel Jones
He created a clickable web version of the 170-page script using a combination of interactive story development tool Twine, word-processing program Scrivener, text editor Notepad, screenwriting software Final Draft and a HTML editing tool.
"By the end, it got so fucking complex," he said. "We had to bring in coders to support the creative process, to be able to interpret creatively what we were trying to do."
Netflix's Los Gatos-based technical support team was challenged with building the technical capability to support the concept, including the ability to seamlessly play out a viewer's choice, deliver personalised recaps and allow viewers to go back into the story.
"We didn't know till the very end if it was going to deliver or if the platform would support it," Jones said.
The creators were also tasked with ensuring the TV experience had broad global appeal.
"You have this global audience who aren't there to play a video game, they are there to watch a movie," Jones said.
"If you thematically bake it into the film they are watching and it is adding to the narrative, the complicity, how the viewer feels as they are pulled into the story, and they are made aware of themselves and their own role in the film – that is interesting."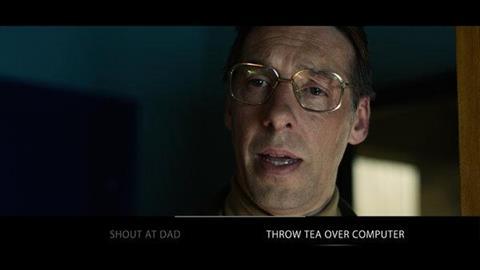 Jones acknowledged that the actors "took a big risk" by committing to the film with no clear character arc and a very quick turnaround. The cast had two weeks to prep for the roles before shooting began.
Fionn Whitehead (Stefan Butler) said filming was "very challenging" compared to a normal film, while Will Poulter (Colin Ritman) compared it to packing in a week's work in one day.
"It was hard not to feel stressed by the exercise and not allow the different narrative strands to get jumbled up," Poulter added.
Brooker had two ideas which did not make it into Bandersnatch. He wanted to give viewers Xbox Achievements (a measure of a player's ability to complete tasks) each time they hit an ending but was told it was "nerdy".
He also wanted to give viewers the option to make Stefan pick up a film instead of the Jerome F. Davies documentary which would result in an entire film playing out within the interactive episode.
"It would [have been] hilarious but we didn't have time to do it," he said.
The episode launched globally on 28 December and was supported by a significant marketing push including an 80s-themed shop installation at London's Old Street Station and Birmingham Grand Central.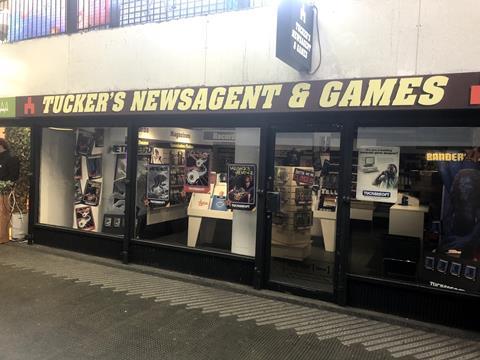 Beyond Black Mirror
The consuming nature of Bandersnatch likely impacted Brooker's ability to focus on other projects last year.
The resource-heavy episode pushed back production of the fifth series of Black Mirror, which is due to launch "imminently". There are Easter eggs contained within Bandersnatch that refer to themes in the fifth series.
It is not the first time the demands of the dystopian anthology series have prevented Brooker from working on other projects. He has had to miss filming his BBC2 Wipe of the Year end-of-year round-ups for the past two years due to his responsibilities on the show.
Brooker said will continue to create Black Mirror "as long as we can keep pushing it".
"We are lucky in that it is an umbrella under which we can put lots of different things," he said.
Jones added: "We would never do more if we didn't think we were still delivering something fun, entertaining and relevant."
However, he also indicated a desire to develop more projects that couldn't exist in the Black Mirror world, such as his Sky 1 detective spoof A Touch of Cloth.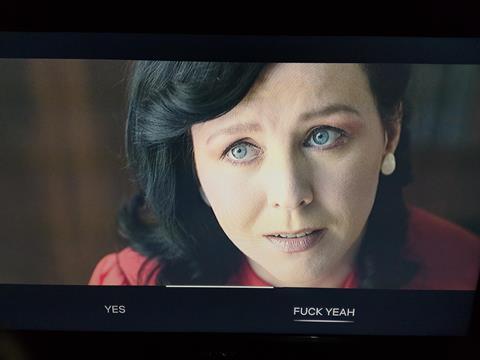 Banderfacts
5.5 hours of footage
5 endings
250 segments
1 trillion unique permutations of scenes
170-page script
90-minute default story duration
27 language versions available
35-day shooting schedule