94% of operators plan to deliver new 5G services for sports market, according to research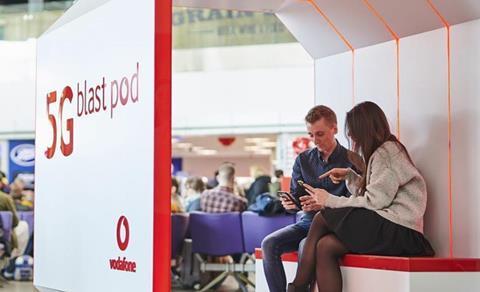 Phone network operators look set to become major players in the sports and esports ecosystems thanks to the roll out of new 5G services.
94% of network operators plan to deliver new 5G services for sports stadium owners and tournament organisers, according to new research conducted by Ovum for software and services provider Amdocs.
Nearly half (48%) say that 5G will boost their enterprise business and 47% believe that it will drive growth in terms of the average revenue per user (ARPU).
European operators are also optimistic about the impact of 5G on sports-related businesses, particularly in the media space. More than half (53%) believe 5G will drive mainstream adoption of virtual reality services and 47% believe 5G will drive growth in sports TV subscribers.
The research surveyed C-level and other senior decision makers from 60 of the world's 100 largest operators, including operators in Europe.
Sports events such as the 2020 Euros and Tokyo Olympics as seen as a key opportunity to create new enterprise services based on 5G communications.
88% of European operators plan to offer IoT-related technology and services to tournament organisers in order to create efficiencies in stadium management. Over half (59%) plan to offer services that will improve the fan experience inside the sporting arena. This includes the ability to order food and drinks via mobile devices.
For daily broadcast sports stories, covering sport production, distribution and tech innovation, visit Broadcast Sport and bookmark the Broadcast Sport homepage, http://www.broadcastnow.co.uk/sport
To capitalise on their 5G investments, European operators will be relying on industry partnerships as they play a bigger role in sports and esports events. Three quarters (76%) plan on creating new partnerships with broadcasters and OTT service providers in their search to transform the delivery of sports coverage to consumers. Virtual reality will also play a part in this new experience, with 59% looking to partner with virtual reality app providers.
"Operators see both short-term benefits in supporting sports with 5G, including growth in ARPU and their media business line, as well as longer-term benefits, such as enhanced brand appeal among younger demographics," said Gary Miles, chief marketing officer, Amdocs.
When European operators were asked about anticipated network-related challenges regarding new 5G services for sports and esports, the main concern cited by three quarters (76%) of the operators centered on delivering the required levels of capacity and connectivity to support live HD video.
Indoor coverage at stadiums was also seen as a major challenge by more than a third (36%).
"Given the massive investments that operators are pumping into 5G, their ability to monetise 5G to the fullest will be critical," said Julian Bright, senior analyst at Ovum's Intelligent Networks team.