Rigging firm Figure Nine and agency Briz Kidz Casting are the latest additions to the media village at The Bottle Yard Studios in Bristol.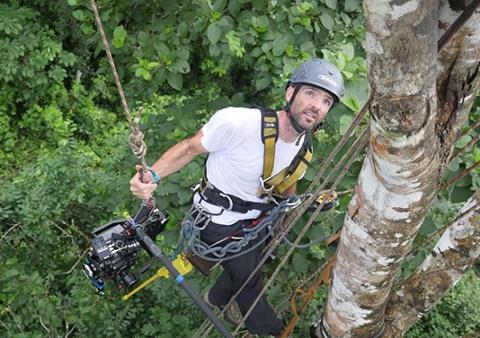 There are now 19 companies based at The Bottle Yard working across a range of areas, from camera and grip hire to location services, props and VFX.
Figure Nine provides rope access, rigging and safety support to productions shooting around the world on location or in studios.
An approved provider for the BBC Natural History Unit, the team most recently worked on the Jungles episode of BBC1 series Planet Earth II.
Rope access specialist Ollie Laker (pictured) said: "Being based at The Bottle Yard has been a total game changer for us.
"We are now firmly situated within the TV and film industry and have a greater network that we support with our skillset.
"The ability to network from within the industry is key for us and we are excited about the potential and our future at the studios."
Briz Kidz Casting is a casting agency that provides children aged 18 and under for paid on-screen work with film and TV productions.
Company founder Dawn Smith, who worked in production on series such as Trollied and Wolf Hall which were based at The Bottle Yard, said: "Setting up Briz Kidz Casting has been a very exciting adventure and the support from Fiona (Bottle Yard site director Fiona Francombe) and her team has been phenomenal.
"Being able to benefit from the wealth of expertise on site has been invaluable and having worked on productions based here over the last three years there was never a doubt as to where to base the agency."