The final series of Sky Atlantic's hit drama Fortitude to set up home at The Bottle Yard Studios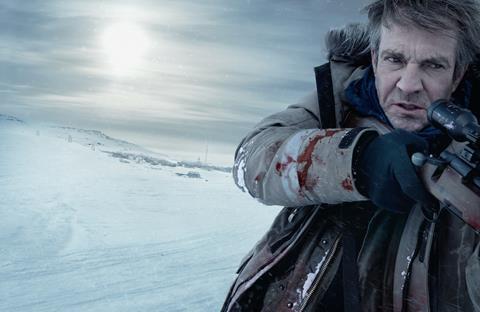 The finale of Sky Atlantic's Fortitude is heading to Bristol's Bottle Yard studios to set up its UK production base.
The four-part mini-series is the third and final instalment of Fifty Fathoms' thriller, which will film at Bottle Yard and on location in Svalbard, Norway.
Fortitude will take a total of 50,000 sq ft of build space, including Bottle Yard's Tank Houses 1 & 4 and Studio 2.
The prop store for the production will be based on site and a number of the studios' tenant companies will also be used during the filming.
Fortitude producer Andrew Wood said: "This UK leg of the shoot is entirely studio-based so we've needed room for a lot of sets and construction. This was a large part of what drew us to Bristol and the space available here has allowed us to completely fulfil our production needs."
Fiona Francombe, site director of The Bottle Yard Studios, added: "It's an honour to be Fortitude's official UK home for this new series. Both series to date have been sensational hits, not just in the UK but enjoyed by millions all around the world, so to be a part of the finale is a great boost for our global reputation."
1.4 million viewers tuned in to each episode of the second series of Fortitude last year. Series one and two have been sold to more than 200 broadcasters internationally, making it Sky Vision's bestselling programme.
Recent productions filmed at The Bottle Yard Studios include Poldark, The Crystal Maze, The White, Broadchurch and Three Girls.