Neil was one of the most positive people you could ever wish to work with, says This Morning sound man Nick Thomas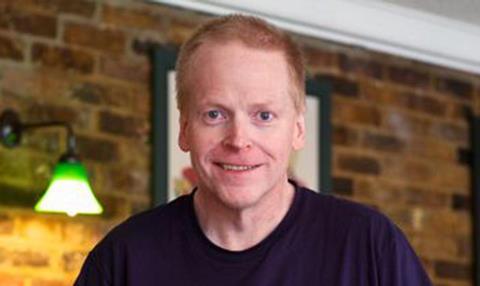 His 'can do' approach saw him through the last 10 years of illness and allowed him to carry on working up until 18 months ago.
Neil started out as a tape operator at the VEC where he progressed to become a very accomplished online editor, working on their huge portfolio of broadcast material including 80's music videos for the likes of the Eurythmics and Thompson Twins.
Click here to view his full credit list
When he went freelance in the mid 1990's he not only continued working for his ever expanding broadcast client base, but also built up a successful multi-function post production company - Vivid Post.
As part of this venture he started working as a colourist and grader as well as with web design, training and facility installation. Neil adapted with changing technology and became a master of Final Cut Pro and Avid software.
In 2004 Neil was diagnosed with a rare form of bone cancer which led to the amputation of his right leg. Despite the considerable challenges this posed, he continued working for many of his major clients and was a regular freelancer at the West End facilities houses where he had learnt his trade in years gone by.
Sadly, in the past few years it became apparent that Neil was losing his battle against cancer which began a decade ago. On Wednesday 20 August, he finally succumbed. The world of post-production and television has lost a master of the industry, a true gentleman and friend to many.
Nick Thomas is a sound engineer for This Morning
A tribute to Neil Patience from the Royal National Orthopaedic Hospital
It is with great sadness that we share the news that Neil Patience recently passed away.
Neil's relationship with the RNOH began in June 2004, when he was diagnosed with chondrosarcoma, a rare bone cancer. He was so grateful for the treatment he received at the hospital, under Professor Tim Briggs, that he offered to produce, co-direct, and edit our Appeal film without charge.
The film, which received its premiere at the official launch of the Redevelopment Appeal in St James's Palace, is beautifully shot, and movingly illustrates the importance of the RNOH's work.

Professor Briggs said: "This is terribly sad news. Neil was an inspirational man – warm, selfless, and tremendously funny in spite of his battle with ill health. In recent years he was a dedicated ambassador for the RNOH. He will be very greatly missed by all those who knew him."
Our thoughts are with Neil's family at this very difficult time.
Neil Patience died last week aged 52