By moving out of London, investing in new talent and pioneering free software Bournemouth-based OutpostVFX is attracting a range of US indies.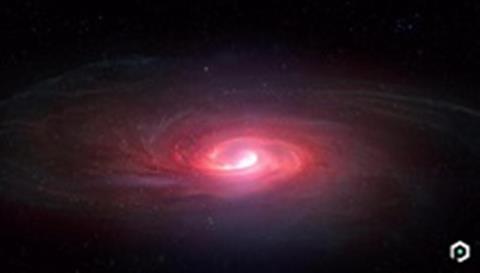 One category never short of British nominees at the Oscars is VFX, and this year was no exception. Ex Machina, The Revenant and The Martian all contained shots crafted by Brit supervisors working at the big four London firms: Double Negative, Cinesite, MPC and Framestore.
Demand for British film expertise, including VFX, has doubled in over the last two decades and, according to BFI stats, in 2013 its direct contribution to GDP was £2.8 billion.
And it's not just the big London firms that are contributing to this growth. New digital disrupters include Bournemouth-based firm OutpostVFX, whose recent credits include shots on Dimension Films' shark attack thriller 47 Metres Down as well as the Netflix-acquired Iranian horror that took Sundance by storm, Under the Shadow.
Founded just three years ago by former MPC director Duncan McWilliam, the company now boasts a team of more than 30 artists at a 3000sq ft town centre facility, a stone's throw away from the Dorset town's beach and pier.
Leaving the bright lights of Soho for the more tranquil surrounds of the Jurassic coast wasn't just a lifestyle choice for the former VFX supervisor, whose credits range from Hollywood blockbusters such as X-Men: The Last Stand(2006) to the serial award-winning Sony Bravia Paint commercial.
"An obvious way of keeping money on the screen is moving out of London," says McWilliam. Of Soho's 25-year old VFX business he asks: "Why would you have a creative business in a city with such sky high business rates where the average cost of a suite would be around £2,000 a day? Here we can offer exactly the same facilities and talent for £500-£700 per day."
Better deal
According to McWilliam while big commercial agencies may want to remain in the capital, the typical film client he services - the "sub £10m indie film market" - is "always looking for a better deal".
The VFX whizz - once charged with setting up MPC's LA 3D team - argues that post producers have become so adept at farming out work around the world that it no longer matters where they are based.
"Your clients might be based in LA, you do your rotoscoping in India and all the time you can communicate with clients using film management and review and approval software."
A VFX facility is only as good as the talent it employs and McWilliam's strategy has been to hire top senior artists from the big London commercials and film VFX facilities such as the The Mill and Cinesite and partner them up with fresher recruits.
Most of the latter have been handpicked from The University of Bournemouth's renowned VFX course. "At lest 30% of our staff have come from the university. In the same way that biotech talent grew around Oxford and Cambridge, there's a real cluster of creative talent forming around here now," McWilliam adds.
To create a pipeline flexible enough to jump onto any new technology, most of the kit has been leased, although McWilliam points out that it is software costs that are "the bane of our existence".
Paying £400+ for a seat of digital compositing software can soon turn into a massive overhead, says McWilliam, and the VFX owner is trialling and pioneering a number of freeware options, such as Natron, on 3D shots.
Rendering times meanwhile - another huge drain on an animation-based facility's resources - are also being tackled with graphics cards such as Redshift, traditionally used in gaming technology, rather than computer chips.
"Switching from CPU to GPU is about five times cheaper because it's faster and gives artists more time to sit and work rather than waiting for scenes to render," he adds.
Further incentives needed
The company, founded on a private loan of £35,000, is heading for a turnover £2m this year, according to McWilliam, and while the recent UK tax breaks for film and animation in have helped attract inward investment, he adds that facilities need to offer further incentives by making efficiencies that still enable them deliver at the right quality.
"A tax break might offer 20% but then another territory will always come in with a more lucrative offer. So if we can shave another 10% off production costs by basing ourselves somewhere less expensive and being flexible with our technology then we can start to compete with places like Canada," he adds.
While the firm has attracted overseas interest from China and Mauritius, the majority of its work has come from the US, with 47 Metres Down acting as the VFX house's breakthrough job. Work on the Weinstein-backed thriller included 426 shots including 100 environment shots, 80 CG shark shots as well as grain and clear-up.
The firm is also developing new relationships with new platforms such as Amazon Prime and Netflix and has recently completed work on Netflix-backed My Beautiful Broken Brain, which is being executive produced by David Lynch.
The documentary details the experience of Dutch-French filmmaker Lotje Sodderland, after she suffered a haemorrhagic stroke. Part of the facility's brief was to create a range of visuals that represented her experiences.
"She cried when she saw the results and said that's exactly what it looked like. Visual effects that support a great script that stir emotions – rather than whizz bang ones created purely for the sake of it - is something that we're really passionate about."