A professional 'Micro Four Thirds' video camcorder, optimised for high-definition video recording.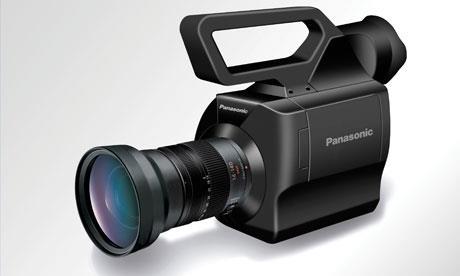 Why is it interesting? It's the first camcorder of its kind to include the large size sensor of a DSLR - with its shallow depth of field - and give it a camcorder body shape and the interchangeable lenses option that is
familiar to cinematographers.
What is the spec? Expected to cost around $6,000 (£3,898), the AG-AF100 has a 12.1 megapixel sensor and records natively in 1080/24p using the AVC/ H.264 Hi Profile AVCHD codec. It also has two SD expansion slots and a pair of XLR inputs for 48-kHz 16-bit two-channel audio.
How do I find out more? visit www.panasonic.com