Panasonic is to start shipping the Camcorder Studio System, a new low cost alternative for HD studio production.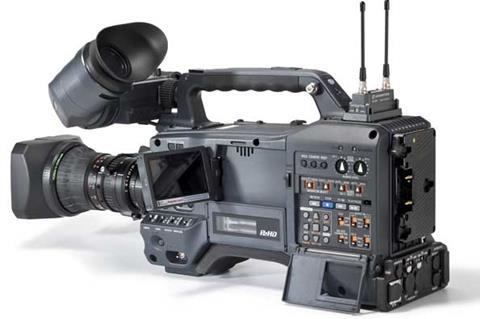 The CSS will support various P2 HD and DVCPRO HD camcorders and provide remote camera control and transmission over distances of up to 328 feet.
It comprises of a digital base station, a camera adapter, an extension control unit and a viewfinder interface box.
The camera adapter mounts directly onto the back of the camera with two short interconnections. The extension control unit provides remote control of the base station and can also be attached directly the camera for control use.
Control functions include gain up/down, output camera/bar selection (linked to auto knee), white balance A/B/Preset selection, and speed setting.
The studio system is compatible with the following camcorder models:
AG-HPX300 (pictured)
AG-HPX500
AJ-HPX2000
AJ-HPX3000
VariCam 2700
VariCam 3700
AJ-HDX400
AJ-HDX900
It will be available in October in three configurations costing up to roughly £2400.