Channel 4 strips an ambitious legal drama doc and Twin Peaks returns on Sky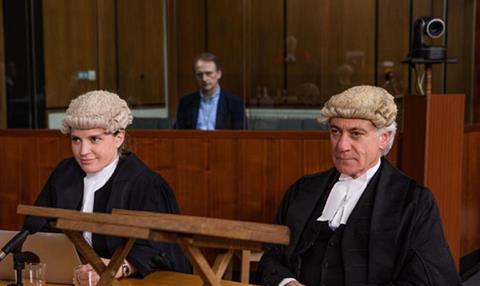 Dragonfly's ambitious project blends documentary and drama by dissecting a fictional crime in forensic detail over five consecutive nights.
Practicing lawyers and a judge will present an 'as real' murder trial in front a jury, made up of 12 members of the public. Actor Michael Gould plays university lecturer Simon Davis, who is accused of killing his estranged wife.
The series is directed by Nick Holt, who also worked on The Murder Trial, which won the Broadcast Award for best documentary in 2014.
Broken (BBC1)
Tuesday 23 May 9pm
LA Productions, the indie behind Iraq war one-off Reg, has teamed up again with Jimmy McGovern for a six-part series set in Northern Ireland.
Sean Bean stars as Father Michael Kerrigan, a Catholic priest presiding over an urban parish, who must be confidante, counsellor and confessor to a community struggling to reconcile its beliefs with the realities of daily life in contemporary Britain.
Reg aired in the same slot to an average of 2.7m (11.8%) in June 2016.
Twin Peaks (Sky Atlantic)
Tuesday 23 May 9pm/10.10pm
More than 25 years since the end of season two, David Lynch's mysterious drama, investigating the murder of Laura Palmer, returns after US cable network Showtime ordered nine episodes.
Many of the original cast return including Kyle MacLachlan (Agent Cooper), Dana Ashbrook (Bobby Briggs) and Mädchen Amick (Shelly Johnson).
The first two instalments air on Wednesday night, with episodes 3 and 4 available on demand from 4am on Thursday.