The Pinewood Group, including its studios in Buckinghamshire, Shepperton, Wales and facilities around the world, could be sold as part of the company's strategy for growing the business.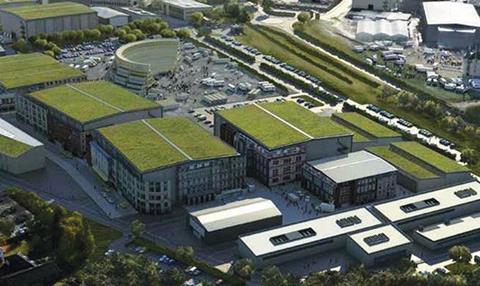 Pinewood said that although last year's share placing to raise funds for the expansion of its main site in Buckinghamshire had been successful, it didn't result in enough new shareholders which has "stifled" liquidity and stopped the company from obtaining a "main market" stock exchange listing.
It has now appointed financial advisory group Rothschild to conduct a review of Pinewood's overall capital base and structure which could result in a sale.
Pinewood's biggest shareholder is Peel Holdings. It reduced its stake in the company from 58% to 39% as part of the share placing that took place in April last year.
Pinewood chief executive Ivan Dunleavy said: "We believe Pinewood has the potential to build on the strong performance of the last few years to grow further both in the UK and internationally.
"The Board is now looking to identify the best ways to create the appropriate capital structure to allow the company to realise its goals in the best interests of shareholders."
Pinewood is on course to complete the first phase of the expansion of its Buckinghamshire site in June, which will add five large sound stages and additional facilities totalling 300,000 sq ft.
Part of the reason for the review is to develop a funding strategy for the second and third phases of the expansion of the site, which are dependent on demand for studio space.
In today's statement, Pinewood painted a picture of "robust" performance; management expectations for the financial year ending next month are now higher than at the time of its interim results that were released last December, the company said.
Pinewood attributed the revised forecast to continued high levels of utilisation of its stages and a good performance by its TV division.
Media Hub revenues, generated by tenants of its various sites, have also performed strongly as a result of high occupancy, and the company pointed to "strong growth" from its joint venture in Atlanta, Georgia.