Pinewood Shepperton suffered a dip in revenue from its TV operations as it prepares to exit its Teddington facility.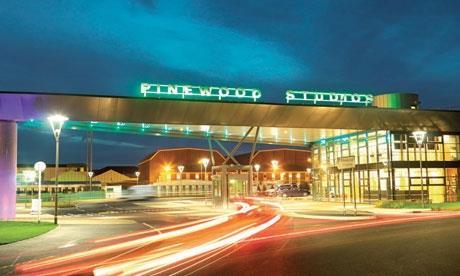 The facilities company is set to quit the south west London site by 24 December.
TV revenue for the six months to September stood at £1.7m compared with £3.2m for the same period last year.
The decline was attributed to its forthcoming exit from Teddington, a lack of studio availability due to high film occupancy and the failure of some shows which used its studios to secure a recommission.
Pinewood is now "actively marketing a wider broadcast network" and said that is has won additional shows with a broadcaster that has not previously used the Pinewood facilities.
It has also converted two film stages into TV studios in a bid to fill the void created by the closure of Teddington Studios.
TV shows to have used Pinewood's facilities include Fremantle Media's Birds of a Feather and Count Arthur Strong.
Despite the drop in revenue from TV productions, overall group income for the six months to September rose due to a strong performance from its film division.
Star Wars: Episode VII, which was based at Pinewood Studios and Avengers: Age of Ultron which used Shepperton Studios, helped grow the film division's revenue by 15% year-on-year to £22.5m.
Revenue from tenants of Pinewood's Media Hub remained flat at £2.8m and 97% occupancy.
Group income rose by £2.3m to £38.5m for the six months to September.
Across the group, profit after tax was £3.8m compared with £3.4m for the same period last year.
Pinewood chief executive Ivan Dunleavy said: "These results reflect continued growth operationally and strategically for the long term. I am delighted the company continues to make such positive progress notwithstanding the pressures in the wider economy."