BBC Sport's Ron Chakraborty talks about the broadcaster's impressive new presentation space for the tennis tournament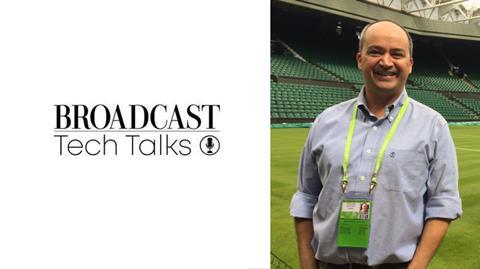 Ron Chakraborty, lead executive, major events at BBC Sport talks to Broadcast Tech and Broadcast Sport editor Jake Bickerton about the BBC's new virtual studio at the club, which will be its main presentation space at Wimbledon 2021.
He also talks about Covid-19 enforced changes to the broadcaster's camera positions as well as its production setup at Wimbledon, to ensure social distancing of production staff.
Chakraborty also covers the BBC's expansion of UHD 4K content from Wimbledon, to cater for increased demand from the public for high-resolution sports.