Immersive technology will transform how we make natural history, says Erfan Saadati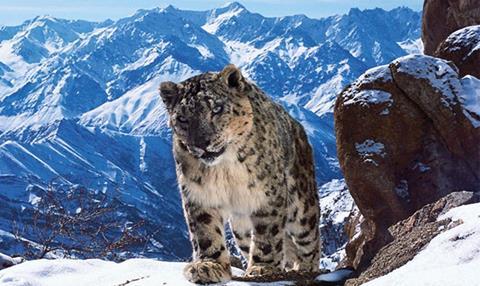 After Planet Earth II stole the ratings crown, talk turned to Planet Earth III. So when filming a caracal [an African wild cat] in 360 to create an immersive virtual reality experience for BBC Earth's new partnership with Oculus, I started pondering what shape future iterations might take.
Planet Earth II's immersive behind-the-scenes content gives a tantalising glimpse of what's to come. Developments like Depth Kit (where Xbox Kinect meets DSLR) and the Intel/Hype VR partnership (where volumetric video capture gives viewers the ability to move around a 'filmed' object) utilise VR's sense of 'presence' to take us even further.
Only through the magic of VR can you be licked by a wild Namibian cheetah from the comfort of a suburban living room. This was director Mitch Turnbull's vision for Cat Flight, BBC Earth's first step towards immersive storytelling.
What's most exciting about 360 wildlife programming is arguably its interactive potential. Developments in motion capture and photogrammetry, and volumetric light field video, hold the key. The first two work hand in hand, similar to how Planet Earth II's snow leopard shots were achieved, with small remote sensors planted across animal habitats.
Producers are now capturing 3D assets, rather than video fi les. If the scene is recreated in a game engine using photogrammetry techniques, models can be made life-like and photo-real, and viewers can walk around the scene and experience the action first-hand.
Volumetric video has even more potential because it captures both motion and colour information, helping viewers to interact with the actual image of a real animal, without relying on a CG artist's reinterpretation.
We're making progress, but light field videos still face bandwidth limitations. Until digital infrastructure improves dramatically, we're likely to see a combination of motion capture and photogrammetry. These possibilities are not replacements but additions.
Planet Earth III would still showcase the captivating stories and beautiful cinematography we know and love, but immersive enhancements could add even more magic by taking viewers within a cat's whisker of their feline heroes, while letting us explore and interact with their environments in minute detail. This is when VR immersive wildlife storytelling will truly come of age.
Erfan Saadati is a VR producer at Surround Vision