UK post-producers have predicted that the highly anticipated switch to digital programme delivery will pass off without a hitch, thanks to months of testing and with many having invested more than £250,000 in upgrading their facilities.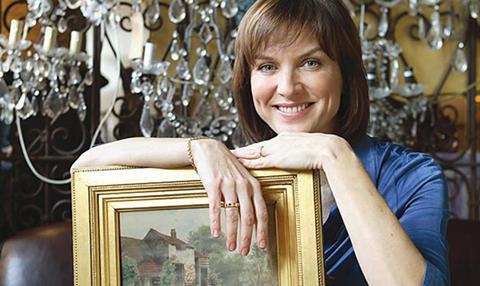 More than two years in the planning, the official Digital Production Partnership (DPP) coordinated switchover, File Delivery Day (FD Day), took place on Wednesday 1 October.
Both ITV and Channel 4 will follow Channel 5 and BT Sport's lead by only accepting DPP-compliant industry standard AS-11 digital files for completed programmes commissioned after this date, with the BBC and Sky beginning a phased move away from tape.
But while FD Day was symbolic, and the pan-industry switchover is considered one of the biggest changes in TV since the introduction of colour, members of the post-production community are confident that there won't be any problems.
Envy, Prime Focus, Clear Cut Pictures, Halo Post, Dock 10, Loft London, Molinare and The Farm were among the firm's contacted by Broadcast and each responded positively, with comments such as "it will be just another day" and "nothing much will change".
They pointed to a combination of factors for this readiness: a phased switchover with C4, C5, BT and ITV already six months or more into the process; high levels of awareness generated by the DPP; legacy commissions still being delivered on tape; rigorous testing, increased R&D and significant financial investment.
Among the technical improvements that have been made by post houses are faster internet connections, improved or enlarged archive and storage systems, and the installation of software for automating quality-control tests, managing loudness and speeding up file transfer.
DPP chair and business lead for the BBC's end-to-end digital programme Mark Harrison was pleased that the industry was ready for FD Day, but acknowledged that there is still work to be done.
He said: "It's a symbolic marker on a direction of travel. It is going to take a little while for us to get to the point where all programmes without exception are delivered in file format.
"None of us know how long that will take and it depends how smoothly it goes in practice. Although we had a 'big bang' date, it is good that the change is incremental. This means that we all have time to iron out the wrinkles before the stakes get too high. "
Harrison revealed that the DPP will monitor file-based delivery over the coming months, collecting data on how many programmes pass through successfully first time, how many fail and the number that are delivered successfully but are subsequently amended, be it for editorial or technical reasons.
The next stage of the digital switch process, he said, would be to look at how to store digital programmes. The DPP's latest forum on this subject, Digital Storage: the Experience!, was due to take place on FD Day.
Cautious progression
While there was confidence among post-producers, the fact that the BBC will not fully adopt file-based programme receipt immediately means there is still caution.
Initially a low-volume, "handcranked" interim system will be used by the BBC for receiving and archiving digital programmes. The first show to be broadcast after being delivered digitally is set to be Antiques Roadshow on 12 October.
A tender process for the provision and implementation of a long-term digital programme receipt and storage system at the BBC is ongoing, with a view to it launching in 2016.
Rowan Bray, UK managing director of broadcast at Prime Focus – the post supplier to Ericsson-owned Red Bee Media – raised concerns about the situation at the BBC. "Changing the BBC infrastructure seems be a bigger task than anticipated and we are awaiting guidance on its testing and implementation phase," she said. "There has been a distinct lack of updates recently."
Other post bosses were keen to stress that while production companies are generally aware of the switch to file delivery, further education is still required.
Clear Cut Pictures technical director Jess Nottage told Broadcast there was still a need to ensure that producers fully understand the "concept of a hard lock prior to the file creation process starting, and the consequences of making changes after the file has been created".
The BBC Academy marked FD Day with a week-long website takeover showcasing all of its available resources on file-based delivery.