'It's important that TV reflects the society in which we live'
Jay Francis is a freelance online editor currently working at Naked West (Fremantle). He has previously worked at Optomen Midlands on the BBC's Great British Menu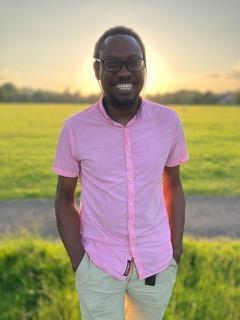 I was born with cerebral palsy, which has a wide spectrum of ability – everyone is different. In my case, my speech is the most prominent manifestation, and I also have trouble with fine motor movements and some involuntary movements. I need to keep an eye on my energy, and have aches and pains and difficulty with balance while walking most of the time.
Work experience was my route in to television. I did a lot of it during my education, and it was those contacts that led to my first job at Maverick Television back in 2001.
I've been fortunate enough to work with a lot of good people who have supported me though my difficulties, most of which stemmed from lack of confidence – I worry too much about my ability and speed.
All of my jobs have come about through recommendations, by people who know me well. I would imagine my cerebral palsy is part of the conversation, but I'm sure they would say it is my ability to do the job that comes first.
I'm open about it because there's no hiding it – if you call me you'll hear it straight away and when you meet me you'll see it. I'd much prefer people know upfront rather than risk any awkwardness.
My only negative experiences have come about when people don't know about my condition. They're usually taken aback for a moment and then say something along the lines of: "You're doing it?" But that doesn't happen any more.
"It's important that the stories we feature reflect the society we live in, and are made by the people who have actually lived them"
I've been online editing for about 10 years now and went freelance in 2016. I haven't stopped. Among varying credits, I've worked across many series of two popular, well-respected and high-volume BBC productions: Escape To The Country at Naked West for five years and Great British Menu atOpt omen Midlands for four.
Television production is a fantastic industry to be a part of – full of wonderful, creative and talented people. However, to stay relevant, it's important that the stories we feature reflect the society we live in, in all it's great glory. More than that, it's absolutely vital that those stories are told and made by the people who've actually lived them.
We, as an industry, need to do better when it comes to attracting new talent. We need to make the case that it is an accessible and viable career option regardless of your abilities or background.
The truth about disability in TV
1

2

3

4

Currently reading

Jay Francis, freelance online editor

5

6

7