CES 2016 has shown me the game-changers, says Mark Harrison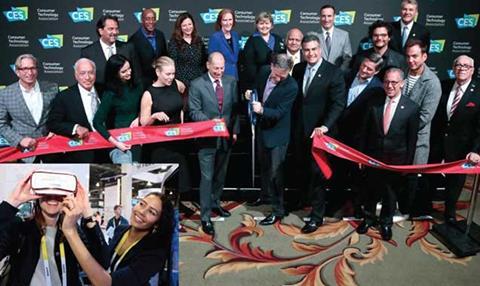 "So, did you see anything extraordinary and surprising?" That's the question everyone gets asked on returning from any big industry trade show. The passive-aggressive response would be: "I'm paid not to." After all, attendance is more an exercise in monitoring than discovery.
So during my annual pilgrimage to the Consumer Electronics Show (CES) in Las Vegas, I was confident I would see nothing extraordinary - and I wouldn't be surprised. But I did. And I was. And here's why.
This was supposed to be the year when High Dynamic Range (HDR) - the enhancement to Ultra High Definition (UHD) pictures that increases the contrast range and brings UHD to life - took centre stage. Right beside UHD, there was due to be lots of Virtual Reality (VR). But, in reality, both HDR and VR stood in the wings while a considerably more glamorous, and less heralded, trend stole the limelight: connected lifestyle.
The major vendors - Sony, Samsung, Panasonic and LG - all offered us an 'internet of things' ungeeked. Their stands looked like department stores as they tried to persuade us of their commitment to making our lives more fashionable and functional by putting sensors in anything they could find. Smaller vendors took the challenge forward, with everything from shower heads to ear plugs becoming 'smart'.
At face value, this rendered CES banal: when sensors can be put in anything, then anything becomes technology. But at another level, this highly sensored version of our future was profound. When people have this much technological control of their lives, and this much personal data, what will they make of any media offer that doesn't feel tailored to them? How can broadcasters, still tied to the generic demographics of the linear schedule, feel relevant?
I was surprised to find myself asking such questions. And then I encountered the extraordinary.
At first glance, VR occupied less floor space than expected. But the reason was simply that Oculus - owned by Facebook - has become a dominant player.
Oculus provides the platform for other VR experiences, such as the Samsung Gear VR. But when I experienced Oculus' own VR, which will come to market this year, I found it gamechangingly superior.
Oculus renders graphical environments with such fi delity that to spend even a few minutes in them is an intense and emotional experience. And I speak as a grizzled old documentary-maker with no penchant for gaming or fairground rides.
Oculus has set a benchmark that establishes the gold standard for VR. What this tells us is that no content distributor can, or should, compete. Netflix has just announced it will steer clear of VR and concentrate on traditional storytelling.
The new content medium of VR is dominated by Facebook, while the old one of TV is being spoken for by Netflix. Meanwhile, lifestyle data is overshadowing them both. That should give traditional broadcasters something to think about. So yes, I went to a trade show, and saw things that were both extraordinary and surprising. Can I still keep my job?
Mark Harrison is director of the BBC's Technology Futures Group and managing director of the Digital Production Partnership (DPP)