'Diversity is baked into its DNA'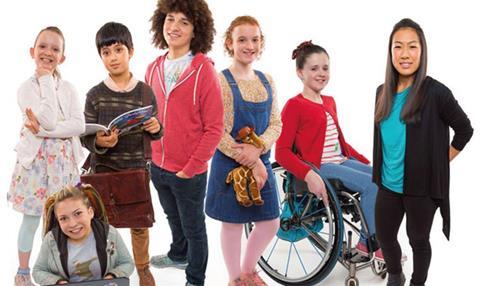 Arguably the most impressive thing about BBC Children's In-House Production's approach to diversity is that it appears to come so naturally.
One judge said: "It makes great programming and there's a sense of 'of course' about how it handles diversity."
Diversity is both explicit and implicit. Shows like Something Special and Let's Celebrate serve children with learningdifficulties and represent different faiths and cultural celebration respectively, while gameshow Swashbuckle and magazine show The Let's Go Club feature British children from all walks of life and are packed with eclectic, inclusive content.
Based in Salford and Scotland, the teams make use of apprenticeships, Creative Access and Extend initiatives, and the CBBC head of production also chairs the BBC North Diversity Action Group.
The result is a diverse cast for popular UK drama The Dumping Ground (pictured) that offers countless opportunities for fresh voices and stories, and fact ent series Marrying Mum And Dad, which has featured several same-sex marriages and became the first children's programme to win a Stonewall Award.
One judge put it succinctly: "Diversity is baked into its DNA. There's a sense that it is absolutely front and centre."
SHORTLISTED
The indie behind The Undateables, The Autistic Gardener and Adam Pearson: Freak Show has done more than most to put diversity at its core.
Smart recruitment helped drive off-screen staff diversity levels to 19% in 2016 and, on some productions, including the most recent series of The Undateables, it was as high as 30%.
FLASHING LIGHTS MEDIA
Created in February 2015 following a management buyout of Remark's media division, this specialist media company has a strong deaf DNA across its leadership and management of all client projects. It works with more than 100 freelancers every year, 95% of whom are profoundly deaf.
FUUSE
A production company that tells stories often overlooked by mainstream media, Fuuse was founded by Deeyah Khan.
As well as an online magazine called Sisterhood, which publishes articles, poetry and artwork by Muslim women, its documentary credits include ITV's Banaz: An Honour Killing and Jihad: A British Story.
Is it possible to watch Sunset + Vine's Paralympic montages and not feel the hairs on the back of your neck stand up?
The sports indie built on the huge strides it made in 2012 around on-screen disabled talent with an off-screen push for 2016. Across nearly 120 hours of live sport on television and 700 hours online, more than 15% of the S+V production team were disabled and most were brand new talent.