The films were announced at a star-studded event in London this morning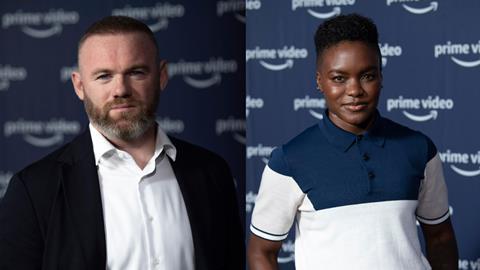 Amazon has revealed a long list of forthcoming sports documentaries at a star-studded event in London this morning.
Wayne Rooney attended the Prime Video Presents Sport Showcase Event alongside BAFTA award winning director Matt Smith, to talk about Amazon Original Documentary, Rooney, which tracks the life and career of England's all-time leading goal scorer and Premier League legend.
Rooney said the documentary will show the family man behind the footballing giant, with Smith becoming embedded in the Rooney household during the filming.
The film shows Rooney recounting stories from some of the most important moments of his life, with testimonies from the people closest to him, including family, friends and his wife, Coleen.
The documentary shines a light on his time as a young boy growing up in the Liverpool district of Croxteth, through to his teenage life where his emerging stardom led to him facing intense scrutiny from the British press.
It includes interviews with David Beckham, Gary Neville, Rio Ferdinand, and Thierry Henry, David Moyes and Sven-Göran Eriksson.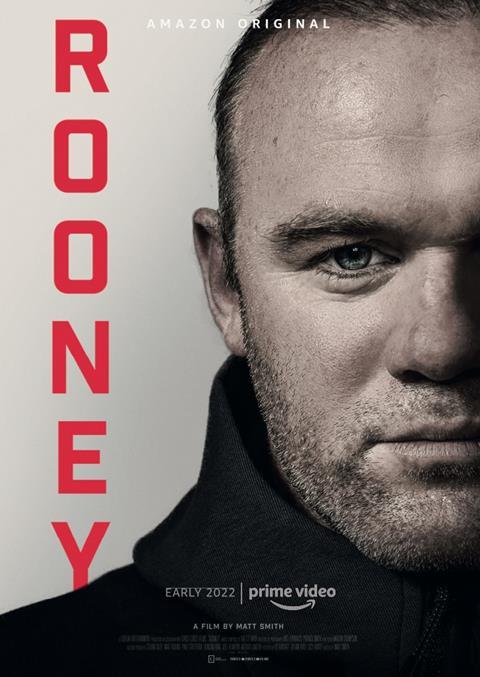 Martin Backlund, head of content, Prime Video UK & Nordics, said: "Rooney is an honest and intimate documentary about one of the country's most famous sports stars who has faced untold pressure from a very young age. Prime members will get to hear from Wayne himself on the events and moments that shaped who he was as a player and who he is as a man."
Rooney is produced by Lorton Entertainment in association with Smith's Circle Circle Films. Producers are Ed Barratt, Julian Bird and Lucy Hardy with Executive Producers Stevan Riley, Matt Robins, Paul Stretford, Duncan Ford, Joel Kennedy and Arthur Landon.
The documentary will launch exclusively on Prime Video worldwide in early 2022.
Also shown at the Prime Video Presents Sport Showcase Event were trailers of sports documentaries that will air on Amazon Prime Video before the end of this year. These were FC Bayern Munich: Behind the Legend; an Italian-made All or Nothing with Juventus; and docu-drama Maradona: Blessed Dream.
A trailer for feature documentary Arsène Wenger: Invincible, which has been made by Noah Media, was also shown, and will be on Amazon Prime Video in early 2022.
The event also included 72 Films, the makers of All or Nothing: Arsenal talking about what goes into gaining the trust of players, and how the action in the changing room is captured (using 25 PTZ cameras).
Nicola Adams also attended the event, with director Helena Coan, to talk about the documentary Lioness: The Nicola Adams Story, which charts Adams' rise in the male-dominated world of boxing.
The film opens on Prime Video on 12 November 2021 in the UK and Ireland, and sees Adams exploring her difficult upbringing, motivations and key life events that shaped her into a world champion athlete. It also focuses on her battles with sexism, racism and homophobia.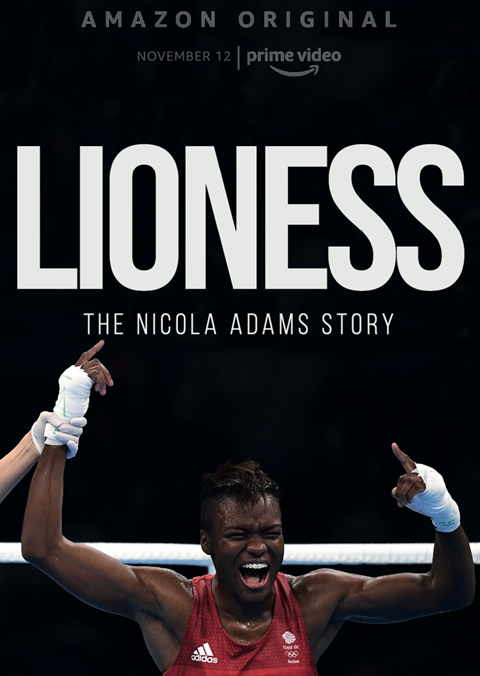 Adams said: "I've dedicated my life to boxing and wanted to share my journey with my incredible fans, who have supported me every step of the way and kept me going through all the trials and tribulations I've been through over the years. I hope this documentary will help inspire young people to realise that whatever adversities life might throw at you, you can overcome them."
The film is produced by Nick Taussig and Annabel Wigoder of BAFTA-nominated Salon Pictures (Stardust, McQueen) and Laure Vaysse of Rep Productions (Six Minutes to Midnight, BILLIE, Kodachrome).