The co-founder of CTV died of a heart attack on Thursday (23 June)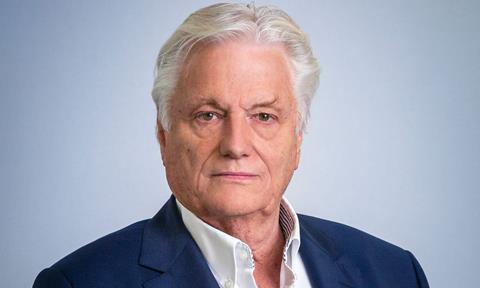 Barry Johnstone, the chairman of EMG UK and co-founder of CTV, has died of a heart attack at the age of 76.
He was born in New Zealand and came to live in the UK in the early 1970s when he became international director at Magnet Records.
A decade later, he moved into post-production, creating what eventually became Carlton Television Facilities (CTV), which expanded its services during the 1980s to include studios, OBs and playout services.
CTV soon became one of the country's leading OB providers, working on a huge number of high-profile global events and sporting competitions, including the opening and closing ceremonies of the London Olympics. It was especially well known for its coverage of major golf tours across Europe.
Most recently, it was announced the CTV brand was to be retired, as parent company EMG made the decision to re-brand all its UK operations under the EMG name.
Johnston was COO of Euro Media Group between 2007 and 2010 and served as international director between 2010 and 2019, before becoming chairman of EMG UK.
He is survived by his son Adam, Ben, and Lucy.
EMG issued the following statement
It is with great sadness that we announce the passing of our beloved friend, colleague and Chairman of EMG UK Barry Johnstone who died suddenly at the age of 76 whilst with his family. At EMG we are all devastated by the news and in a state of shock.
Barry Johnstone was a unique figure in British and global broadcasting. A wonderful storyteller, a bon viveur, his keen and often irreverent wit hid an often sensitive and insightful nature. Champion to the underdog, fiercely protective and supportive of his team, Barry was trusted and respected by all who were fortunate enough to meet him. He will always be one of our industry's most respected leaders, but above all he will be remembered as one of life's True Gentlemen.
Barry very sadly lost his beloved wife Libby to a long-term illness in 2021, the love of his life and mother to his wonderful children Adam, Lucy, and Ben. He was a proud Grandfather to his two grandchildren and will live on through them as they continue to grow and develop.
Shaun Gregory, CEO EMG Group: "Barry held several board roles within EMG, most notably serving as our UK Chairman. However, he was much more than that, offering help and support to everyone across the EMG family. It's why this news has been so devasting for everybody, both within EMG, and across the industry. We've lost one of the 'good guys' and there's a void that no-one else will ever be able to fill. Our thoughts are with Barry's family right now and I feel honored and privileged to have worked alongside such an incredible person."
Hamish Greig, Deputy CEO of EMG UK says of his friend: "Barry touched a lot of people with his love and kindness and I would not be where I am today without his advice and guidance and I think that goes for many people across many disciplines in our great industry. When I think of Barry I smile, his friendship his stories, his laughter, his advice and so much more, he was much loved and certainly will be much missed. Barry was an industry phenomenon, a true entrepreneur and up until yesterday so full of energy, he will be long remembered for the truly great person he is."