He becomes brand ambassador and executive producer on several of the company's upcoming projects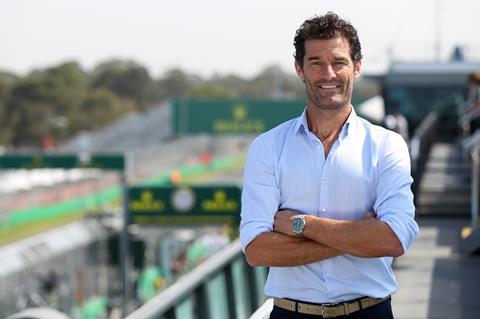 Mark Webber, the nine-time Formula One Grand Prix winner, is joining Noah Media Group as brand ambassador and executive producer.
He has also made a financial investment in Noah, as the company embarks on a period of growth and innovation across film and television production and distribution practices.
Webber will be connecting Noah with high-profile sports talent for future documentary opportunities. He is an executive producer on the upcoming Netflix original feature documentary 14 Peaks: Nothing Is Impossible, which will be released globally on 29 November.
Webber is also executive producer on Formula One inspired feature documentary Villeneuve & Pironi, which is currently in production and is part of Noah's multi-title development deal with Sky Studios. Webber has been integral in putting both projects together.
Webber said: "My sport has given me so much, from meeting many unique and special characters, to travelling the world. I've always had a great appetite for documentaries, whether sport or unique human-interest stories. It's a privilege to collaborate with Noah Media Group and their incredibly talented team. What they've achieved in such a short period of time is staggering and I'm looking forward to being a part of exciting projects in the future."
Noah Media Group co-founder and CEO John McKenna added: "We've really enjoyed working with Mark on several upcoming films and have seen first-hand the passion and standards he applies to everything he does. It's fantastic to have a partner who is already facilitating exciting new relationships and will help us secure incredible global stories for our team to tell, to the very highest of standards, over the coming years."