As part of its extensive production services for the FA Cup third round, Input Media's live clips for social media kick up a storm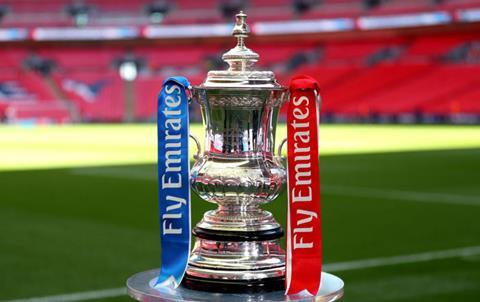 Sports production giant Input Media captured and delivered a plethora of content for both traditional TV and digital platforms during the FA Cup third round at the weekend, including real-time digital clips that reached a huge audience.
It produced 32 matches as world feeds for the FA's international rights-holders, while also creating digital clips for twitter's new FA Cup bot, which together were viewed 46 million times on social media. One clip picked up six million views on twitter alone.
The production hub for the FA cup production was at Input Media's HQ in Chiswick, London, with a team of 80 overseeing the delivery of 22 live games on the Saturday and a further eight games on the Sunday, with an additional game on the Friday and Monday evening.
Match commentaries were added to each game, either from the production centre or from the 21 outside broadcast facilities at various grounds around the country.
An eight-hour continuous programme showcasing the pick of the live games and highlights – dubbed the 'FA Cup Superfeed' – was also created. Furthermore, all the goals and highlights edits were delivered for the BBC for use on Match of the Day.
To create digital clips for social media, five dedicated social media producers followed the games and selected and distributed 66 clips in real-time from across the third-round games. The most popular featured Manchester United's Alexis Sanchez being asked to move after sitting in the seat of his new manager, Ole-Gunnar Solskjaer, which received 6.2 million views.
Input Media managing director Neil Oughton, said: "The FA Cup was a great demonstration of our in-house expertise and ability to seamlessly create content for both traditional TV and online platforms at the same time."