The company was host broadcaster for the third year in a row at the event.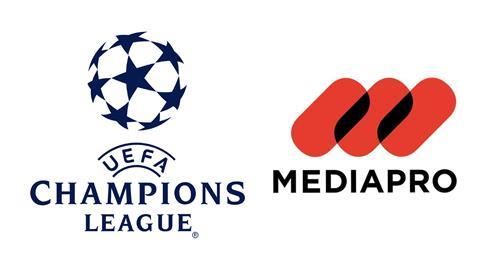 Mediapro was selected as the host broadcaster for the Champions League final in Porto last weekend.
The match, which ended in a 1-0 victory for Chelsea over favourites Manchester City, was aired in over 200 countries to an estimated audience of 250 million.
As such a big production was deployed, with three outside broadcast units, over 150 broadcast professionals and 36 cameras, including five super-slow-motion, two ultra-slow-motion, two ultra-slow-motion pole cams, an aerial camera system, a beauty shot cameras, two in-goal net cameras, two dedicated fan cameras, six cameras to cover the teams' arrival at the stadium and three tunnel cameras to cover the players entrance to the pitch.
The broadcast was simultaneously synchronized, and timed UHD-HDR and HD-SDI 1080i50 feeds were produced from a single production platform. Juan Figueroa was the match director.
This is the third time in a row that Mediapro has produced the signal for the Champions League Final, having covered the 2019 final in Madrid, and the final eight competition that was held in Lisbon last year due to Covid.