The full panel discussion from the Broadcast Sport Content Summit, held at Dock10 Studios last month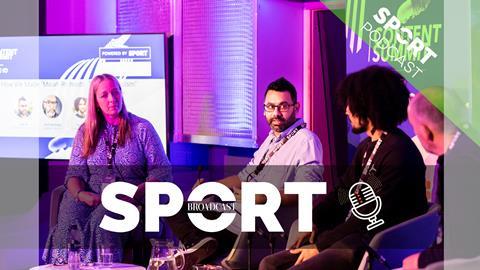 The Buzz16 team behind its award-winning documentary explain their approach to the production and how they created such a powerful, hard-hitting film.
In the Sky Sports documentary, the former England and Premier League footballer Micah Richards explores the true scale of the racism problem in British football, and what can be done about it.
The production team behind it are young and diverse, including many alumni of the MAMA Youth Project, which aims to get young people from traditionally underrepresented backgrounds employed in the broadcast and media industries.
This podcast is a recording of a panel discussion at the Broadcast Sport Content Summit, held at Dock10 Studios on 16 March 2022. For more details about Broadcast Sport's series of events, visit https://www.broadcastsportevents.co.uk
How We Made 'Micah Richards: Tackling Racism', with Buzz16
Speakers
Nad Ali, Senior Editor - Buzz16
Rio Clarke, Assistant Producer - Buzz16
Nick Mattingly, Director
Chairperson
Carrie Wootten, Managing Director - Rise
You can subscribe to the Broadcast Sport podcast now in Spotify or the Apple Podcast app to receive this and all future episodes of the Broadcast Sport podcast.