Renewal takes pair to end of 2024/2025 season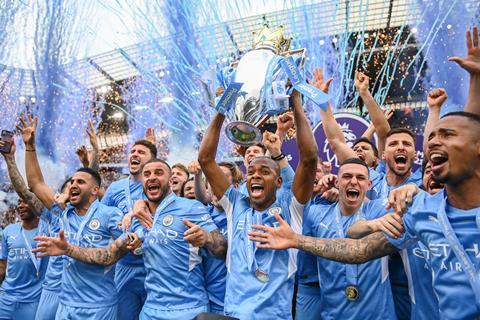 The Premier League and IMG have renewed their exclusive worldwide partnership giving IMG to manage, license and market its video archive until the end of the 2024/25 season.
This means that all upcoming match coverage and interviews over the next three seasons (2022/23-2024/25), totalling 1,140 matches, made available on IMG's digital archive platform, IMGReplay.com.
IMG has held these rights since the inception of the Premier League in 1992, covering 11,646 matches and more than 30,000 goals over 30 seasons, and this content is now available as a fully digitised archive to be licensed via IMG Replay.
Overall, IMG Replay has over 400,000 hours of footage from representation deals with the International Olympic Committee, World Rugby, Wimbledon, the R&A, ATP Media, DP World Tour, UFC, Bundesliga and more.
Paul Molnar, chief media officer at the Premier League, said: "We've forged an extremely successful partnership with IMG over the past 20 years, and are pleased to continue that working relationship over the coming seasons. IMG has proved itself a trusted partner in delivering the very best of the Premier League's moments around the world, and we look forward to driving further growth together beyond 2022."
Tom Barnes, vice president of IMG Replay, said: "IMG Replay plays host to the best sports video archives from around the world, connecting storytellers to the moments that matter. We're thrilled to continue our long-standing partnership and cement IMG Replay as the home of the Premier League's most iconic moments. Whether its Sergio Agüero's last minute title winner against QPR or Dennis Bergkamp's majestic pirouette goal against Newcastle United, we're giving storytellers unbeatable access."
This renewal comes shortly after IMG also extended its deal to produce and distribute all of the Premier League's content through Premier League Productions. That also runs until the end of the 2024/25 season.